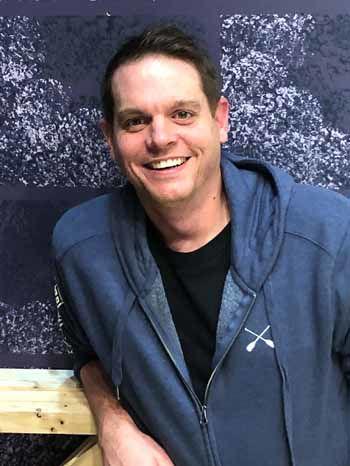 Justin Johnson
Justin was born and raised in Aitkin, graduating in 1999. During his high school years, he participated in football and basketball. He was also involved in vocal music and theater, as a member of the concert choir, madrigal singers and the annual Broadway musicals. During Wizard of Oz, he was part of the chorus. In Secret Garden he had the role of Dickon. Then as a senior he had the lead role of Joseph in
Joseph and the Amazing Technicolor Dreamcoat.
Following graduation, Justin moved to Las Vegas, where he had the encouragement of relatives. There he worked during the day as a valet and server. In his spare time he got involved with local theater groups and participated in five more musicals, including Joseph and the Amazing Technicolor Dreamcoat. For this second experience of Joseph, Justin was able to wear the same coat of many colors that had been made for him in Aitkin, by Kari Lammers, a costume maker.
Justin's family includes his father Gary (retired teacher), mother Sandy (retired school nurse) and brother Trevor, who lives and works in Las Vegas. Because of Trevor, Justin also has two nieces, Tessa (age 9) and Tenly (age 3). Finally, Justin wants everyone to know that this play, Alone Together, is his first experience with non-musical theater.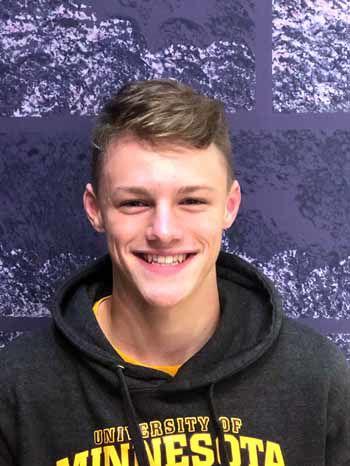 Joe Cummings
Now a senior in high school, Joe has lived his entire life in Aitkin. He is the son of Bob and Jennifer (Dickey) Cummings, who also graduated from AHS. As a student, Joe has been involved with sports, especially football and basketball. His other interests have been music and theater. In band, he plays trumpet, while in choir he sings tenor. Joe has also been active with the Madrigal singers.
As a member of the Concert Choir, Joe played named characters in the last two musicals. When he was a sophomore he had the role of Flotsam in Little Mermaid. Then, last year in Beauty and the Beast, he played the evil character of Monsieur D'Arque. For this community theater production of Alone Together, Joe is cast as the youngest son, who is just leaving for his freshman year of college in Seattle.
After high school Joe hopes to become trained as an electrician. He also wants to keep music and theater a part of his life.
Brett Bosserman
Brett was born in Beach, North Dakota. He attended school in Beach from first grade through his sophomore year and was always interested in singing. In 2018, he moved with his family to Aitkin. Here, he has also been an active participant in the high school music program. Brett is a member of the concert choir, Madrigal singers and "Fists of Fury" handbell choir. Last spring he had a leading role in the musical, Beauty and the Beast, playing Cogsworth, the talking clock.
During his first year in Aitkin, Brett also participated in peer helpers and was elected to the National Honor Society. Last winter he was a part of the one-act play competition.
Brett's parents are Mark and Deb Bosserman. His two sisters are Jolee, who lives in Fargo, and Kaylee, who is sophomore at Aitkin High School. The entire family has musical interest and talent. They often sing with the worship teams at their church.
Karly Shereck
Karly is a senior at Aitkin High School. She is active in concert choir, Madrigal singers, handbell choir and plays clarinet in the concert band. She is also a member of the National Honor Society. Last summer, she worked at Paul Bunyan Land as a ride operator.
Karly has been in many theater productions over the years, including AHS musicals, Prairie Fire Theater, a Community Education show, and a variety of church skits. Last fall, she played the role of Aggie in the Aitkin Community Theater's production of Play On!
In this play, Karly is under the direction of her grandpa (Bryan). She is supported by her parents and grandmothers, Marilyn and Marie.