Sept. 11
Flagpole dedication
On Sept. 11, 2001, terrorists attacked our country. On Sept. 11, 2019 the residents and staff of McGregor Carefree Living will dedicate their new flagpole and raise the American Flag.
Everyone is invited to this dedication ceremony at 4 p.m. at 22027 420th St., McGregor. Following the dedication service there will be a hot dog meal.
Tamarack area potluck fish fry
On Wednesday, Sept. 11, the Tamarack Sportsmens Club will host a fish fry neighbors potluck dinner. Everyone is welcome to attend and bring a dish at 5:30 p.m. at the Sno-Flyers building located at 195 Main St., Tamarack.
Sept. 12
Brain injury group meets
People with brain injuries and their caregivers and those who are affected by stroke are welcome to attend Cuyuna Regional Medical Center's brain injury and stroke support group on Thursday, Sept. 12, from  6-8 p.m. at Heartwood Senior Living Community, Crosby.
The group's facilitator is Russ Philstrom, a member of the Brain Injury Alliance of Minnesota. There is no charge and no reservation is necessary. Call 651-329-1373 for more information.
Sept. 14
Corn husk doll class
Children eight and older can learn how to make a corn husk doll to take home at the Mille Lacs Indian Museum and Trading Post (43411 Oodena Dr., Onamia) Saturday, Sept. 14 from 11 a.m.-3 p.m.
Corn husk dolls are made from the outer covering of an ear of corn and are typically made during the fall.
Allow an hour to make the craft. For more information, call 320-532-3632 or go to www.millelacs@mnhs.org.
Fall festival at Big Sandy
Big Sandy Lodge & Resort invites everyone to a fall festival Saturday, Sept. 14 with games and a bounce house from 1-7 p.m.
Activities at the festival will include a hayride from 4-7 p.m., s'mores and beverages from 7-9 p.m. and the Maddy Braun Band will play from 7-10 p.m.
There will also be a bean bag tournament starting at 1 p.m.
Big Sandy Lodge is located at 20534 487th St., McGregor. For more information, go to www.bigsandylodgeandresort.com or call 218-426-5040.
Where Is Smelly Ann Skunk?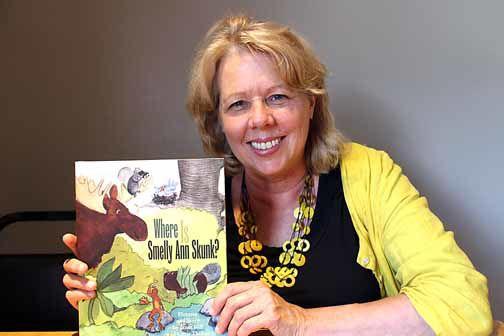 There will be an open house book signing event at Frank and Sally Bowser's home in Aitkin on Saturday, Sept. 14. from 3-5 p.m. The Bowser residence is at 37814 390th St., Aitkin.
Sept. 15
Cedar Lake Annual Meeting
The Cedar Lake Norwegian Lutheran Church will hold worship service Sunday, Sept. 15, at 11 a.m.
Pastor Susan Cline will be officiating the service. Special music will be provided. Coffee and fellowship will follow the service. The church's annual meeting will be held following the service as well as the annual meeting for the Dorris Cemetery Association. All are welcome to come and worship as well as stay for fellowship and the annual meetings.
Sept. 17
Decisions about end-of-life meeting
Cuyuna Regional Medical Center is hosting a free meeting about end-of-life decisions on Tuesday, Sept. 17, from 10 to 11 a.m. in its Clinic Conference Room.
A trained Honoring Choices facilitator will discuss how to start the discussion with those close to you, determining wishes for end-of-life care and who you want to make medical care decisions for you if you could not speak for yourself, the importance of an advance care directive and more. Anyone over age 18 is welcome to attend, no registration is required.
The sessions are being provided monthly to encourage everyone to make their healthcare wishes known to their family members and physician and to go through an advanced care planning process. Advance care planning is preparing for when a person may not be able to make his or her own medical decisions.  The process involves conversations throughout life about values, beliefs, and goals for future health care.  Revisiting decisions and plans regularly and documenting wishes in a Health Care Directive is important.  The document helps prepare for the unexpected by outlining values and priorities for future medical treatment and identifies a health care agent.
Trained Honoring Choices facilitators are also available at CRMC to help people complete a Health Care Directive by appointment the first and third Monday of each month. For an appointment or more information, contact Deb Bergsnev at deb.bergsnev@cuyunamed.org or 218-851-5430.
Weight loss surgery group meets
Those considering weight loss surgery are invited to hear testimonials from those who had the procedure at a free weight loss surgery support group meeting from 6-7:30 p.m. Tuesday, Sept. 17, at Heartwood Senior Living Community, Crosby.
Pre- and post-surgical weight loss surgery patients are invited to come together to talk, share experiences and provide emotional support to one another. The Minnesota Institute for Minimally Invasive Surgery support group offers a variety of speakers and topics.  Supportive family members and friends are also encouraged to attend.
MIMIS weight loss surgery support group meetings are held from 6-7:30 p.m. the third Tuesday of each month, with the exception of December, at Heartwood. View the full schedule at the cuyunamed.org events and classes page. Registration is appreciated but not required. Call 218-546-7000 or 888-487-6437 for more information.
Sept. 19
Business after hours schedule
Everyone is invited to the Aitkin Area Chamber of Commerce Business After Hours events to network with others.
The next Business After Hours is:
Sep. 19: Guidepoint Pharmacy, 226 Minnesota Ave. N., 5-7 p.m.
Reflux and heartburn solutions seminar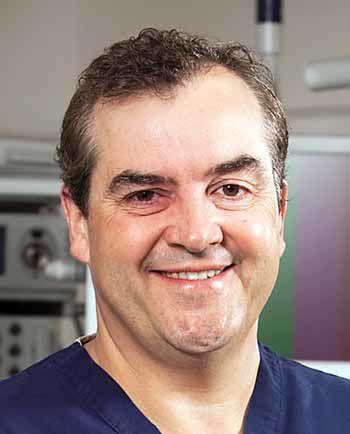 Advanced technology and treatment is available right here in Aitkin.
Learn more at a "Solutions for Reflux and Heartburn" program on Thursday, Sept. 19, from 5:30-7 p.m., at the Fireside Inn, McGregor.
Dr. Tim LeMieur, reflux specialist with the Minnesota Reflux and Heartburn Center (MRHC), will provide an overview of the latest advances in diagnostics and treatment for gastroesophageal reflux disease (GERD). He will discuss testing and innovative procedures available at Riverwood Healthcare Center in Aitkin.
GERD is caused by a weak valve between the esophagus and the stomach, which allows acid, bile and stomach contents to flow into the esophagus. This creates heartburn and can cause damage to the lining of the esophagus, which can lead to esophageal cancer.
There is no cost for this program and a light meal will be served. Registration is required. Call Riverwood at 218-927-5188 or emailhealthyliving@rwhealth.org
For information or making an appointment for reflux and heartburn care, call MRHC Nurse Coordinator Dawn Harcey at 218-429-3930. For patient success stories and more information, go to www.mnheartburn.org.
Cancer support group
"Can My Cancer Treatment Affect My Bladder?" will be presented by Physical Therapist Nancy Heise at Cuyuna Regional Medical Center's Cancer Support Group on Thursday, Sept. 19, from 12 to 2 p.m. in the hospital's Clinic Conference Room. She will discuss how hormone changes accelerated by cancer treatment can contribute toward incontinence and pelvic pain and what patients can do to relieve symptoms.
A member of CRMC's Rehabilitation Department, Heise has many specialties including fibromyalgia, chronic pain, neurologic conditions, post-cancer rehabilitation, lower extremity prosthetic training, male and female incontinence issues and women's health. She also has extensive background in wound care and lymphedema treatment and holds national lymphedema certification. She received her initial training at The College of St. Scholastica and earned clinical experience in North Dakota, Los Angeles, Brainerd and at CRMC.
People who are newly diagnosed with cancer, undergoing treatment or post treatment and their significant others are invited. The group is an opportunity to share experiences and support one another, to listen and learn.
Registration for the support group is not required and there is no cost to attend. A new topic is discussed each month and a complimentary lunch is provided.  Groups are scheduled the third Thursday of each month. For more information, call 218-546-4319 or 218-546-4302.
Sept. 20
Brainerd Lakes Scam Jam 2019
AARP Minnesota and the Better Business Bureau present Brainerd Lakes Scam Jam 2019 to be held on Friday, Sept. 20 from 1-5 p.m. at Breezy Point Resort (9252 Breezy Point Dr., Breezy Point , MN 56472).
Learn the con-artists' latest tricks and how to protect yourself. Doors open at 8 a.m. for breakfast. Seminars and resources will run from 9 a.m. until noon.
For more information or to register go to https://local.aarp.org/aarp-event/aarp-mn-brainerd-lakes-scam-jam-breezy-point-mn-9202019-8nnbjtlv6nn.html or contact Jay Haapala at: jhaapala@aarp.org.
Centennial Swing at Bethesda
Bethesda Lutheran Church of Malmo presents its annual jamboree on Friday, Sept. 20 at 7 p.m.
Everyone is invited to one performance at the church located at 21590 State Hwy. 47, Malmo. There will be music and refreshments to celebrate the centennial event. Admission is $5 with children 12 and under free.
For more information, call 320-684-2123 or email: blcmalmo@gmail.com, or go to www.blcmalmo.org.
Sept. 21
Malmo Second Annual Car Show
The Malmo Area Lions Club will host its Second Annual Car – Truck – Motorcycle – Tractor Show on Saturday, Sept. 21 from 10:30 a.m. to 2:30 p.m. at the Bethesda Lutheran Church, Malmo.
Registration for entrants will be from 8-10 a.m. Register early by emailing kasletten@hotmail.com or call 218-670-0505.
There will be numerous categories for trophy awards.
Concessions will be availableand there will be raffle drawings for numerous prizes.
Everyone is invited to attend this family event for all ages. Check out restored, original, customized cars, trucks, tractors and motorcycles. People can help decide the winners by voting on their favorites.
All proceeds from this event stay in the local area supporting the community.
Sept. 25
McGregor Health and Wellness Fair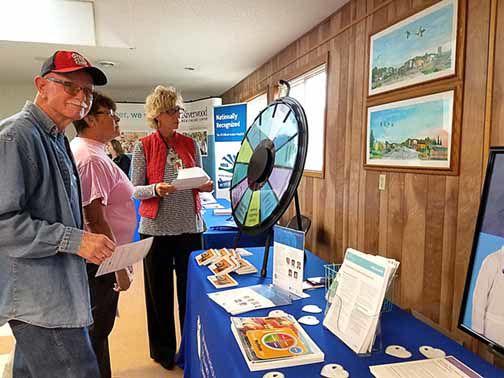 Attend the third annual McGregor Community Health and Wellness Fair at the McGregor Community Center on Sept. 25.  The event will run from 3-5:30 p.m. with about 35 organizations sharing information on a wide range of health and fitness issues.
Get an annual flu shot and bring any unused medications to the Take It to The Box drop at the Aitkin County Sheriff booth, plus shop for fresh produce at the farmers' market.
This year's committee includes Hannah Colby and Brea Hamdorf, Aitkin County Public Health; Cheryl Backowski, McGregor Lions member; Arlene Wheaton, Riverwood Healthcare; Lisa Kruse, McGregor Community Education; and Ann Zappia, McGregor School District.
Sponsors for this year's event include Aitkin County Public Health, ANGELS, Floe International, Gilby's Nursery & Orchard, McGregor Community Education, McGregor Lions and Riverwood Healthcare.
The event will feature drawings for more than a dozen prizes, including adult and child grand prizes. Bring your friends and family to this educational community event.
DNR seeks comments on walleye regulations for Minnewawa and Horseshoe lakes in Aitkin County
Anglers interested in walleye regulations on Lake Minnewawa and Horseshoe Lake, near McGregor can attend an open house hosted by the Department of Natural Resources this fall.
The first open house will be on Sept. 25 from 6 to 8 p.m. at the DNR Central Office, 500 Lafayette Rd, St. Paul.
The second open house will be on Oct. 4 from 4:30 to 7 p.m. at the Aitkin DNR Office, 1200 Minnesota Ave. S., Aitkin.
Fisheries staff will provide background information, answer questions, and take public input on the future of experimental and special regulations on these waters, which may be modified, extended or dropped.
Sept. 27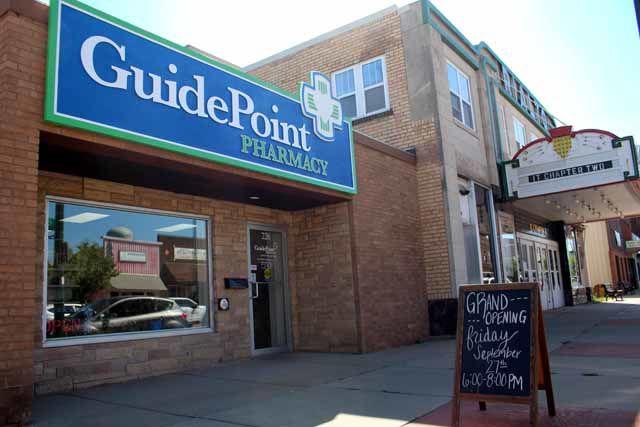 GuidePoint Pharmacy Grand Opening
Attend the grand opening of the new GuidePoint Pharmacy in Aitkin on Sept. 27, at 6-8 p.m.
Sept. 28
Nails N Nosh fundraiser for Aitkin Habitat for Humanity
Habitat for Humanity in Aitkin is partnering with Thrivent Financial, churches and the community to fight hunger and raise funds for its work building affordable homes with local families.
The Nails N Nosh event on Saturday, Sept. 28 from 1-3 p.m. has a "build" theme with fun activities for all ages. Stations will be set up where  participants can build some infrastructure needed by Ruby's Pantry while learning to use tools.
Others will have the opportunity to assemble "birthday bags" for distribution by the Aitkin Food Shelf. These bags will contain cake mix, decorations and all the things needed for a child's birthday party.
Non-perishable items will be collected for the food shelf at First Lutheran Church, Aitkin, and participants will be able to sign a timber that will go into the 2020 Habitat house to be built in Aitkin. Free T-Shirts will be given to those who attend the event.
Oct. 3
McGregor Library's 60th anniversary program
The community is invited to East Central Regional Library's 60th anniversary program beginning with a musical performance by Dancing Light, followed by an open house reception on Thursday evening, Oct. 3 at the McGregor Public Library.
Set to perform at 6:30 p.m., Dancing Light members Greg and Kiki Carter fuse folk, classical, rock and pop genres to produce a musical blend that has been called cosmic acoustic. "If we do our job well, we transport ourselves and the audience to a place where the vibe is a little lighter, and the world shines a bit brighter," Kiki says.
The anniversary program continues with an open house from 7:15-8 p.m. All ages are welcome for the entire evening and no registration is necessary. Don't forget to bring your 60th Anniversary Passbook, and get it stamped!
This program is funded with money from Minnesota's Arts and Cultural Heritage Fund.
The McGregor Public Library is located at 111 E. Center St., McGregor, and can be reached at 218-768-3305. Keep informed of all library events by visiting the events calendar at ecrlib.org and following East Central Regional Library on Facebook.
Safety first
The DNR will be conducting a Firearms Safety Instructor Certification Class on Oct. 3. The class will begin at 5 p.m. at the Minnewawa Sportsman's Range at 20514 383rd Lane, McGregor. The certification is required for teaching the DNR's Classroom and Online Firearms Safety Course and Field Day. Interested individuals should contact their conservation officer for further details.