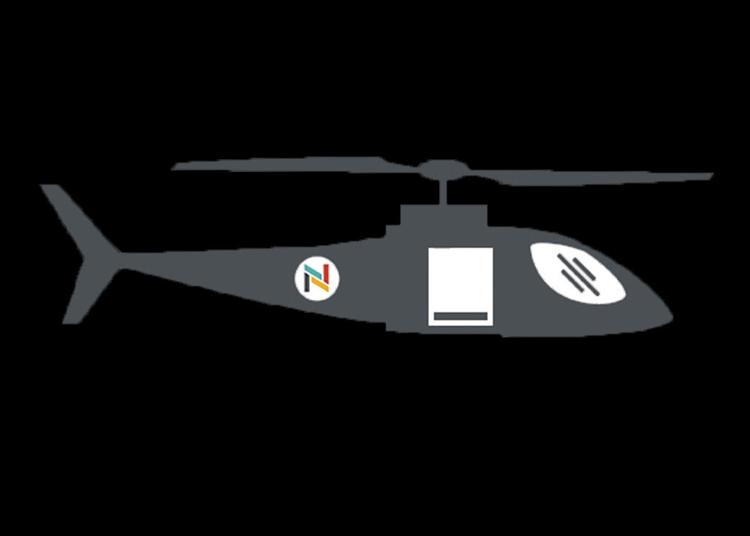 'Grand opening' coincides with 20th Anniversary of Up North Golden Age Club, responsible for building town hall
At 6 p.m. on Monday Oct. 21, a helicopter will come in for a landing adjacent to the Waukenabo Town Hall. There will be training with the Palisade Fire Department for about half an hour after that.
Waukenabo Town Hall is located north of Aitkin, 1.25 miles west of Hwy. 169 on County Rd. 3.
Waukenabo Township Supervisor Gary Rogers recalls how the Up North Golden Age Club originated in 1999 as a way of getting a much-needed new town hall for Waukenabo. The club was formed, and a steering committee came together to lead the project.
Menser Johnson of Aitkin was one of the original club members. Johnson believes only 4 of the original members are still alive, but the club is alive and well, and very active in the community.
Need for helipad
Over the past few years, North Ambulance has needed a spot to land to pick up people needing emergency medical care.
Rogers recalls 2 fairly recent serious incidents requiring an air lift. The first was a diving accident. When the North Ambulance helicopter landed on the sandy ground of the softball infield by the town hall, sand was kicked up, making it difficult to do the necessary rescue work. The second situation was an all-terrain vehicle accident.  The helicopter landed in the outfield but the ground was very soft and wet making it difficult for the rescue team to reach the helicopter.
Observing this situation, the Waukenabo Township Board offered one of their softball fields to be used as a helipad. North Ambulance suggested that rather than do that,  the township should extend the parking lot to accommodate a landing spot for a helicopter. This project has been completed.
The  Palisade Fire Department will be making a financial contribution to Waukenabo to help with the cost of the helipad.
Palisade Fire Chief Jeremiah Gruhlke stated, "The addition of the helipad will be a great asset to the western side of our coverage area. It will provide rescue workers with an already set up safe area to use for a landing zone."