'Make it OK' raises awareness to reduce the stigma surrounding mental health
There was no limit to the creativity of hats on display at the 2019 Riverwood Healthcare Center Derby Gala. The derby-themed event took place on Sept. 14 at the Aitkin County Fairgrounds, a change in venue from years past.
There were 200 guests attending, all dressed to impress while raising funds to expand Riverwood's mental health services throughout the community. This year's event raised $29,000 for the cause.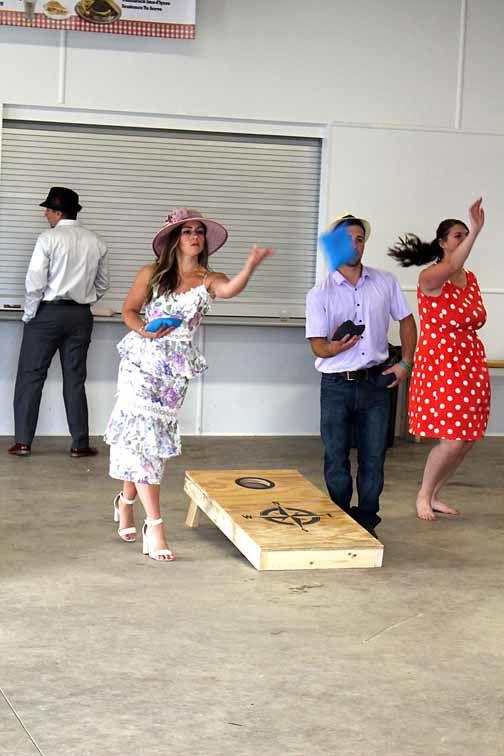 The evening began with a silent auction and bucket raffle, with many items donated by local businesses. Guests socialized while sampling beer and wine by Block North Brew Pub and North Folk Winery. Many partook in the bean bag tournament, horse race game and BINGO for a chance to win cash and other prizes. The Riverwood Derby Triple Crown was popular with attendees who pooled money to buy one of six horses at the auction for a chance to split the pot.
Dinner by Peter Lowe, Jr. of Block North Brew Pub was served in a buffet, followed by desserts by Terry Butenhoff.
Then, short video messages from Riverwood were shared with the audience. "Mental wellness affects our emotional wellbeing, our reactions and our overall medical condition. Our lives are precious. We need to take care of them. Let's work together to 'Make it OK,'" said Janet Larson, psychiatric mental health nurse practitioner at Riverwood.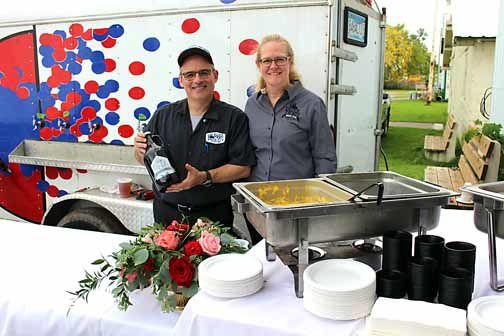 Riverwood CEO Todd Sandberg spoke via video about the focus of this year's event, which is to improve access to mental and behavioral health care and resources in the community. Sandberg said a recent community health needs assessment identified mental health as the number one concern of the area by stakeholders, and one in five people have some type of mental health crisis within their lifetime. Sandberg urged attendees to be generous in donating toward the cause to "Make it OK."
A live auction facilitated by Dan Masloski of Janzen Auctioneers followed. Items auctioned included a monthly bakers box, Vikings tickets, mountain bikes, dinner packages, a Coach purse and an island getaway. Entertainment was provided by musician Ricky Biggs and Christian McShane.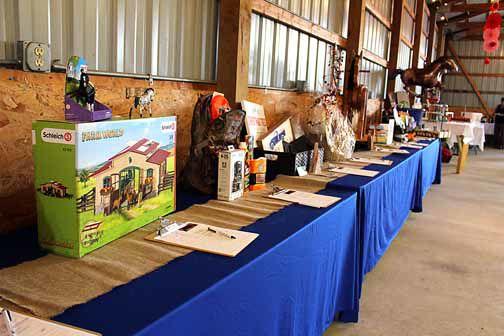 The event was hosted by the Riverwood Foundation. The
Gala Planning Committee consisted of Beth Ambuehl, Brianna Brophy, Nicole Cook, Gina Henderson, Darlene Hendrickson, Kim Jones, Peg Lundberg, Shirley Callahan-Winegar and Arlene Wheaton. It was sponsored by DeGraaf Financial, Kraus Anderson Construction, Christy and Todd Sandberg, Dr. Chuck and Nancy Schotzko and Dutch's Electric.