There were a total of 18,122 youth who exhibited static and animal projects at the State Fair in 2019. Livestock and Static exhibitors go down for encampment for three to five days and stay at the State Fair or St. Paul campus grounds.
Alaina C- 4th place Registered Beef Cow/Calf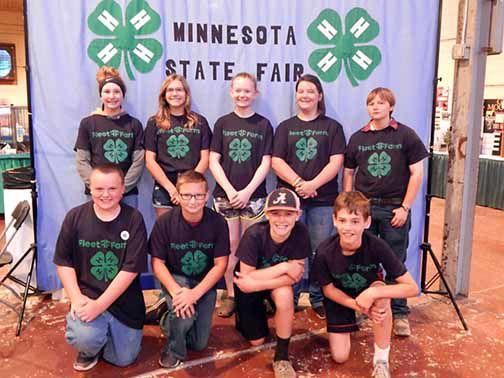 Owen C- Blue Dry Yearling Dairy Goat, Livestock Interview Champion
Justine D- Blue January Ewe Lamb, Sheep Showmanship Participant
Raija G- 8th Prospect Beef Steer, Beef Showmanship Call Back
Jerome J- Red Market Pen Chickens
Josie K- Blue Science of Animals, Red January Breeding Gilt Swine
Kody K- Blue Science of Animals
Nathan T- 4th place Commercial Beef Spring Calf, Beef Showmanship Participant
Bree V- Red Mini Rex Junior Doe Rabbit
Aitkin County livestock exhibitors received first place overall certificate of achievement for herdsmanship, speaking up for animal agriculture and consumer educational activities.
Static: ( General Encampment)
Ashlyn B- Blue Fairy Garden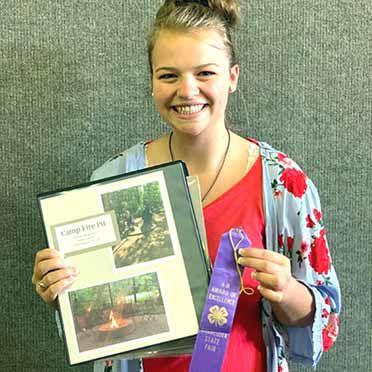 Breena B- Grand Champion Lawn and Landscape
Hannah J- Blue Flower Gardening
Josie K- Blue Health Exhibit
Kody K- Blue Self Determined Exhibit
Sophie M- Blue Indoor Gardening, Blue Club Community Pride
Sydnee M- Blue Skateboard Deck, Blue Club Community Pride
Samantha T- Blue Pet Exhibit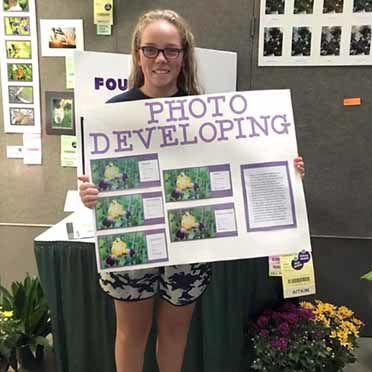 Mallory V- Grand Champion Consumer Education Exhibit
Megan V- Blue Photography
Gabrielle W- Blue Child & Family Development Exhibit
Cassandra Z- Blue Photography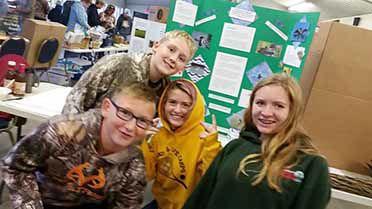 Archers score out of a total of 300 points. Aitkin's archers are all in C classes, meaning that they have sights and other add-on pieces on their bows. This year there were 711 youth who competed at State Shoot.
Junior C Class of 75 Archers:
Reese shot a 251 receiving 28th place
Intermediate C Class of 104 Archers:
Samantha shot a 246 receiving 21st place
Kori shot a 249 receiving 18th place
Owen shot a 275 receiving 1st place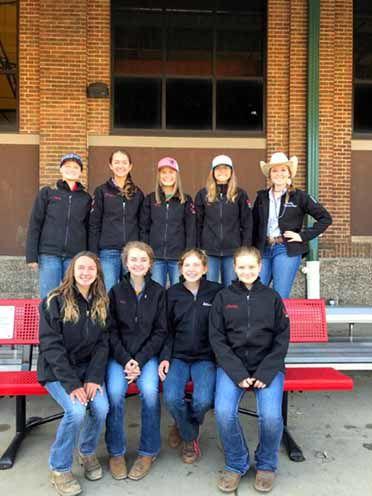 Youth (634) from across Minnesota competed at the State Horse Show. Area youth placed very well in their age division.
Bethanie G- 2nd place Western Showmanship, 2nd place English Equitation, 6th place English Pleasure
Rachel H- 4th place Jumping Figure 8
Josie K- 5th place Jumping Figure 8
Madellyn S- 3rd place English Pleasure
Hannah S - Horse Show Participant
Madison S- 3rd place Jumping Figure 8, 7th place Key Race
Emma T- 9th place Jumping Figure 8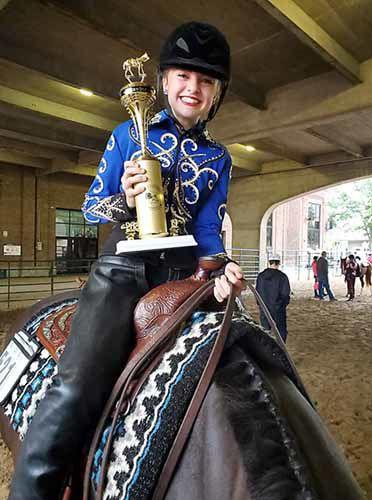 Sara T- 1st place Western Pleasure, 2nd place English Pleasure, 7th place Trail
Kylee T- 5th place Poles,6th place Jumping Figure 8,  8th place Key Race, 9th place Barrels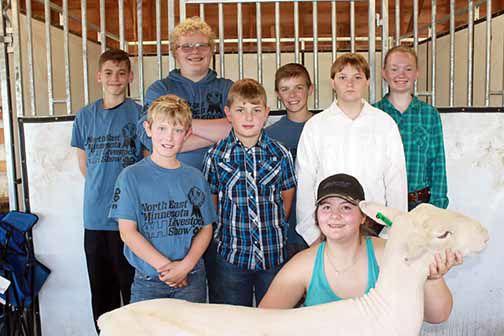 Northeast Livestock Show:
There were 380 exhibitors at this year's show. Exhibitors came from 19 counties in the Northern portion of the state. It was the 85th Annual show this year!
Alaina C- Blue Senior Goat Showmanship, Blue Dairy Market Goat
Justine D- Blue Intermediate Sheep Showmanship, Red February Ewe Lamb
Raija G- Blue Intermediate Beef Showmanship, Blue Registered Beef Junior Yearling Heifer
Thomas G- Blue Senior Swine Showmanship, Blue Market Barrow
Noelan J - Swine Showmanship Call Back, Red Market Gilt
Kody K – Non-Animal Participant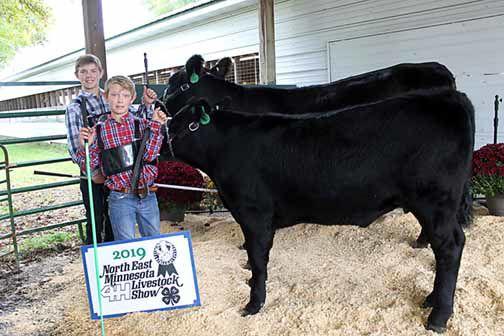 Garrett T- Grand Champion Commercial Beef Cow/Calf Pair, Blue Junior Showmanship
Nathan T- Blue Intermediate Beef Showmanship, Blue Commercial Beef Summer Yearling Heifer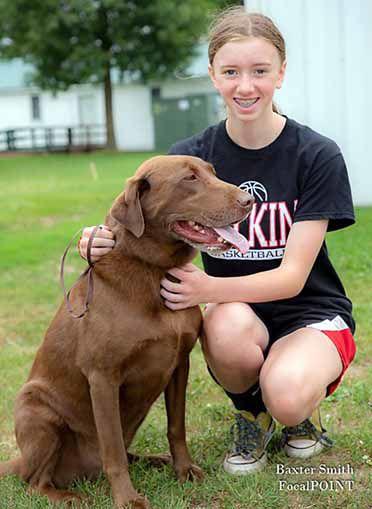 Mallory L – Dog – Red Showmanship, Red Rally, Red Obedience