On Oct. 10, the McGregor School Board met with Bruce Miles, from Big River Group, to discuss recent survey results.
Surveys were given to four groups: employees, students, the community and the board. The questions were open-ended, the first asking what was going well within the district, and the second, asking what was not.
Thirty-five employees responded to the online survey. Teachers and school staff were placed at the top of the list for positive mentions, while mental health resources were placed at the top of concerns.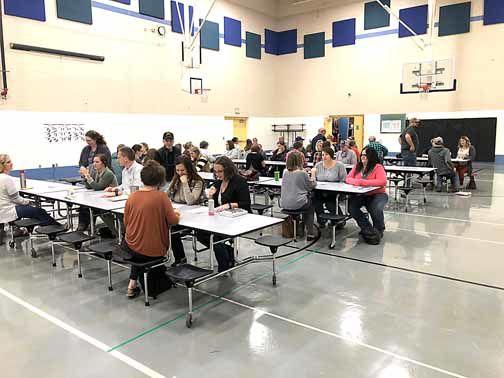 Seventy-seven students responded to the survey. Teachers and staff again placed at the top of the list for positive mentions, and student behavior was placed at the top of the concerns.
Eighty-seven community members responded to the survey. Once more, teachers and staff placed high on the list of positive mentions, while student behavior and discipline were high on the list of concerns.
Comments regarding test score/academic performance were noticeably absent and appeared to be of little concern to survey responders. Despite this, Miles emphasized the importance of continually striving to improve academics. This information, as well as data on perceived successes and failures with district resources and responses for where employees and community members would like to see McGregor in the near future, will be used by the board and administration as they make decisions and move forward.
McGregor School Board briefs
• A rolling gate was purchased for the bus garage for $5,643. The new gate will replace an old swinging gate that was becoming troublesome for bus drivers to operate. The second swinging gate will be replaced later.
• A new policy was laid out for volunteers for educational programs. Background checks for volunteers will not expire.