In 1944, Land O'Lakes announced its plans to construct a poultry plant on the south-west corner of Minnesota Ave. N. and 4th St. N.W.
Work on the new building began in August of that year, and was rushed to be completed in time for that Thanksgiving. The Aitkin plant was the fifth Land O'Lakes plant in Minnesota.
Now, three score and 15 years later, the historical turkey plant has been demolished to make way for Aitkin's future.
Pre-Turkey Plant History
The property, according to the Aitkin Independent Age's article published on Aug. 3, 1944, is surrounded with an "interesting history."
In 1883, when Aitkin was only a 12-year-old settlement, Mr. E. F. Barrett built a two-story building in that exact location that housed the Age in its early years.
In 1900, Margaret Allen purchased the location and in 1901 she built the Allen Hotel, a "well-known stopping place for many years."
Regardless, the Allen Hotel was torn down in 1929 to make way for F.G. Barbeau's Sinclair oil station.
Turkey Plant Constructed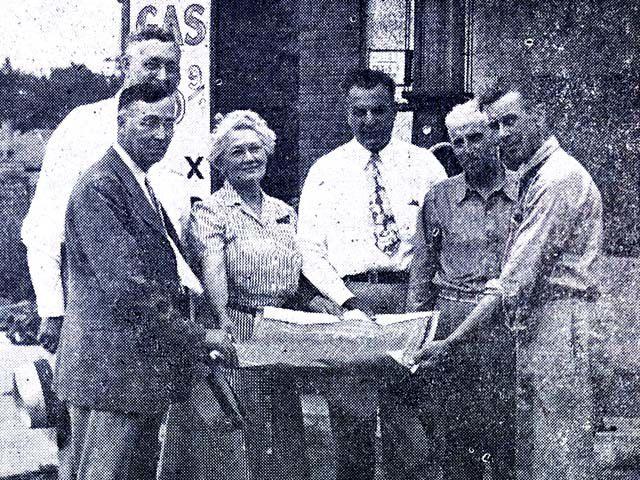 The oil station was then demolished in 1944 and in its place was constructed the turkey plant, which would make Aitkin a "central point of operation" for poultry processing, and gave the modern-day high school its "Gobbler" mascot.
The Fossum Bros. Contracting Company from Frederick, Wisconsin was charged with the construction, and hired 17 local men plus three others for the construction. Dennis Boudreau was charged with electrical work (no pun intended) and E.W. Richards worked on the plumbing system.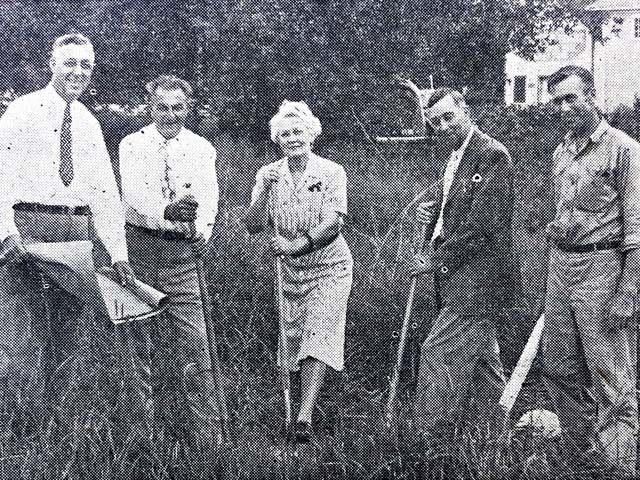 In the November 16 issue of the Age, Groves reported that in nine days, six carloads (roughly 170,000 pounds) of dressed turkeys had left the plant, and were on their way to feed Allied troops across the globe, as turkey sales were banned for civilians until Thanksgiving that year.
The following year, February 28 was declared Turkey Day for the city of Aitkin, which was recognized for second place in turkey production in the state of Minnesota for 1944.
Turkey Day was aimed to be an educational event, which would help boost the industry in the area to even higher levels. The Turkey Day event was successful, being "packed with one of the largest and most enthusiastic gatherings noted in Aitkin for a long time," according to the March 1 edition of the Age.
Turkey Plant Shuts Down
In January, 1986, after 40 years of operation (operations ceased in 1984) the Aitkin turkey plant was declared "shut down for good." Land O'Lakes determined that the necessary amount of turkey weight to pay for keeping the plant open (about 30 million pounds) was no longer present in the Aitkin area, for the second year in a row. With dwindling business for two years in a row, and with a city-wide sewage overhaul complicating matters, Land O'Lakes called it quits and moved on to other aspects of its business.
The end did not come without a fight. The Aitkin Development Corporation, Land O'Lakes Marketing, the city itself and Aitkin area turkey growers put in great amounts of effort to sustain operations, according to Homer Porter, then senior vice president of Land O'Lakes marketing.
"Everybody ought to get an 'A' for effort. Just because it didn't succeed doesn't mean we failed to try," he reportedly said of the attempt to keep the plant afloat. "We took on one helluva job."
Land O'Lakes itself tolerated some loss before pulling the plug on the plant. As time went on, expenses began exceeding profits from the operation, and though the company hoped it would turn around, it acknowledged that it was time to give up.
Before it shut down, the plant employed around 130 people and had a payroll of around $1 million to process over 20 million pounds of turkeys in 1984.
Plans for the Future
In recent years, the former turkey plant served as a business incubator for Aitkin County Growth (ACG). After identifying a housing shortage for skilled workers moving to Aitkin from other locations in search of employment, ACG recommends developing the property into a residential space, one option being a 30-unit market-rate housing complex. The project is still in the proposition and recommendation phase, and other ideas are being considered until contracts are signed.