Overcast skies and cool temps were not a deterrent to craft beer afficionados
Aitkin's Glacial Lakes Brewers and Minnesota Craft Breweries collaborated to share their distinctive craft brews and ciders at the 2019 Brew Fest.
The festival, held in downtown Aitkin, featured the brews of 11 Minnesota craft breweries, and three brewing clubs, with a focus on central and northern Minnesota.
Early estimates are that approximately 525 people attended the event, held in downtown Aitkin's Market Square, adjacent to the Block North Brew Pub.
The festival ushered in the fall season with samplings of some of Minnesota's finest local craft beer, cider and home brews. This year's festival featured expanded food offerings from Block North Brew Pub and other local food vendors. Games and music rounded out the day.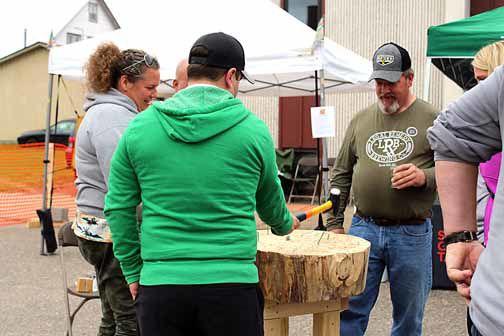 Non-profit partners benefit from a share of the net proceeds from the event. They are the Aitkin Education Foundation, Aitkin Public Schools and the Showboat of the Mississippi.
Sponsors of the event included the Aitkin Independent Age, Beartooth Hardware, Block North Brew Pub, Posh Hair Parlour, Security State Bank, Shirts Plus of Aitkin, Culligan Water of Baxter and Wildcraft Meats.
Glacial Lakes Brewers President Dan Hansen commented after the event, "As I mingled with and watched the crowd today, it became evident that folks truly seemed to be enjoying themselves. All of us who contributed in any way, shape or form should take a lot of pride and satisfaction in how the event came together. It wasn't always easy but we were able to work through it and put on an event that I for one am proud to be a part of."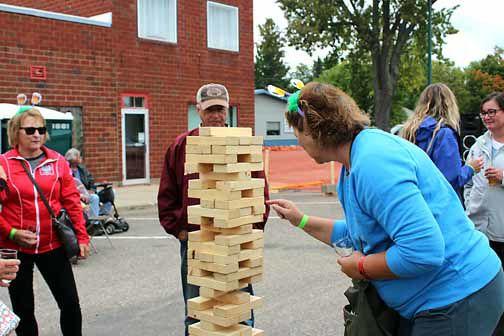 Participating Brewers and Clubs:
Glacial Lakes Brewers - Aitkin
Block North Brew Pub - Aitkin
Surly Brewing Company – Minneapolis,
Jack Pine Brewery – Baxter
Big Axe Brewing Company - Nisswa
Cuyuna Brewing Company – Crosby
Roundhouse Brewery - Brainerd
Sapsucker Farms Yellow Belly Hard Cider - Mora
Klockow Brewing Company - Grand Rapids,
Moose Lake Brewing Company - Moose Lake
Beaver Island Brewing Company - St. Cloud
14 Lakes Craft Brewing Company – Crosslake
Blue Ox Brewers Society - Baxter
Boreal Brewers - Grand Rapids