An estimated 500 individuals and families turned out for the Riverwood Healthcare Center grand opening event
on Aug. 20 to celebrate the completion of a two-year project to renovate and expand its clinic and outpatient care facilities in Aitkin. The grand opening event featured a short program, prizes, a meal, tours of the renovated areas and a demonstration of the new robotic surgery system.
The project included relocation and expansion of therapy services; a redesign of the specialty clinic; renovations of the primary care clinic and emergency department with a larger, more private waiting room for visitors; and renovation of space for a new kidney care and dialysis center to open in winter 2020 and be operated in partnership with CentraCare Health.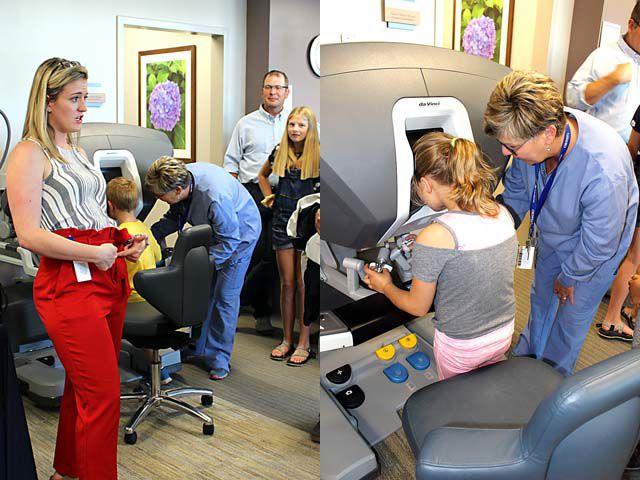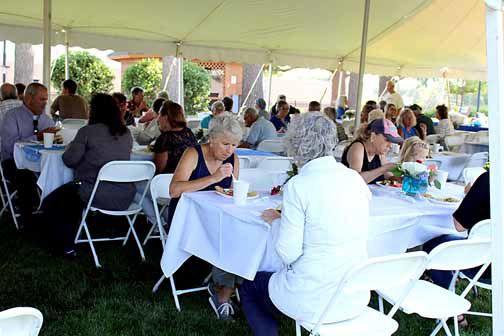 The project, with construction by Kraus-Anderson, was completed with an investment of about $15 million. Added on and remodeled as part of this project is 47,076 square feet — 19,161 square feet is new space and 27,915 feet was renovated.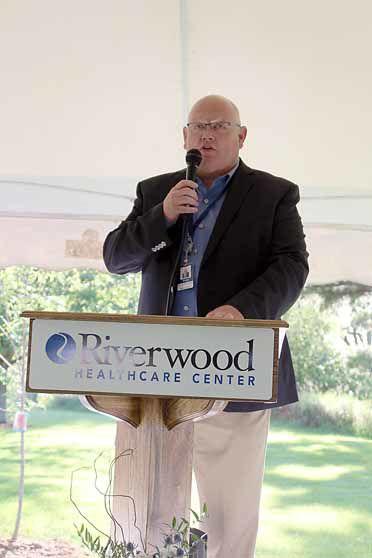 "Thanks for your patience as we went through that process," said Riverwood CEO Todd Sandberg. 
Sandberg also spoke of the generous outpour from the community displayed through the Growing Together Campaign. "To have a community, a county, an area raise as much as we did, we had over 330 donors who gave a gift to the Growing Together Campaign and raised over $1.15 million. That is amazing," Sandberg told the audience. He noted that Riverwood Auxiliary, Otto Bremer Trust and the Minnesota Department of Health also made donations of over $100,000 each.
"In rural Minnesota, more and more hospitals are having a challenge of staying open. To have the kind of facility that we have to serve Aitkin County and this region is amazing. I hope we never take it for granted and we appreciate your support because without your support for coming and using our services here we can't stay in business. It's all about you that come here to see our providers. Thank you again to all of you for using Riverwood. Tonight we're not here about raising money, we're here to say thank you."