GILLIAN WICKSTROM
Gillian Wickstrom is one of the new interns at Haberkorn Law Offices. Wickstrom began her internship at the end of August 2018 and plans to continue with this experience until she graduates in 2020. She thinks this internship is an excellent first working experience because of the professional office setting and has learned proper work etiquette. "The work I do interests me and I enjoy the presence of my coworkers in the office," Wickstrom said.
Gillian is a junior at Aitkin High School and is involved in Knowledge Bowl, Peer Leaders and prom committee, along with being one of the founders and presidents of chemistry club. Gillian takes many college classes including chemistry, pre-calculus, American literature, psychology and cultural geography. Wickstrom intends to graduate with honors. After high school, Gillian plans to attend college but has not decided where to go or what to major in. Outside of school Gillian enjoys spending time with friends and family, going to the movies, playing MarioKart and going on outdoor adventures. Gillian is the daughter of Scott and Tammy Wickstrom. She has three older brothers; Matthias, Lucas and Levi. She has two dogs, Milo and Dixie, and three cats: Special, Smokey and Bandit.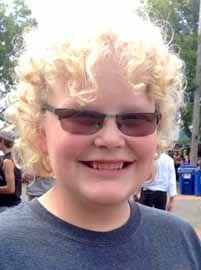 THOMAS GUSTIN
Thomas Gustin will be starting eleventh grade this fall at Aitkin High School. Gustin has worked at Haberkorn Law Office since Sep. 24, 2018. Thomas enjoys golfing, acting, video games and playing Dungeons and Dragons. Gustin also enjoys working at Paul Bunyan Land Scare Trail in October.