On June 23, Shopko Hometown in Aitkin became one of the 363 chain retail stores throughout 26 states to close its doors
when its parent company, Sun Capital Partners, failed to find a buyer after declaring bankruptcy in January.
Former Aitkin manager, Mike Eisenbraun was one of 28 Shopko Hometown employees who lost their jobs as a result of the closure in Aitkin.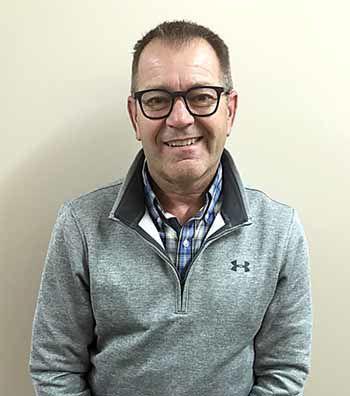 "Even in the last hour, the 144 remaining stores were profitable, but Shopko could not find a buyer. Nobody would take the risk," Eisenbraun said.
The closure of Shopko came as a surprise to   its local employees, who first found out over social media.  
"When the pharmacy closed down it was very profitable, so that was a total surprise because it happened so fast. They shut down that whole division in eight days," Eisenbraun said. "When it was announced on March 18 that the company was closing, there was a mass exodus of people bailing, but my team stuck in to the very end. I am grateful for all the teammates who I trained. I was really proud of our team. I was always grateful for the opportunity to move my family to Aitkin, to have been able to work most of my career for one company."
In 1987, Eisenbraun began working for the company, known then as the regional discount chain Pamida, in Watertown, SD. He transferred to Brainerd from '87-89, and was promoted to store manager in Watertown where he worked for the next three years before coming to the former Aitkin Pamida built in 1992.
Shopko Stores Operating Co., LLC was a $3 billion retailer founded in 1962 and headquartered in Green Bay, Wisc. In 1999, Shopko Stores, Inc. purchased Pamida, which was rebranded to Shopko Hometown. Overall, Eisenbraun worked for the company for 35 years; 27 years at the Aitkin location.
"When I started, we did everything by hand with spreadsheets. By the closure of the store, everything was done using point of sale, meaning if one was sold, one was ordered. Technology did the work for us," he said, adding, "People think the reason Shopko closed is because of Amazon. It may have been a factor, but in corporate America, decisions are made that we have no control over and I really believe this is one of those cases."
The closure of Shopko Hometown in Aitkin created a void to meet the needs of the community to purchase basic items such as clothing and household goods. "It is unfortunate. The days of these small retailers are coming to an end. If you don't know how to buy online, shopping is going to become a lot harder. Now people are forced to go online or go to Brainerd to shop. Many seniors used to take the bus to Shopko. I don't know what they do now," he said.  
According to Eisenbraun, the Aitkin Shopko Hometown had great community support and was very profitable. There were a number of times the Aitkin location was recognized as Store of the Month for outstanding performance in a competitive environment, and consistently led the district in having the highest loyalty card scan rate for customers.
The Shopko Foundation was also active in the local community by donating to Aitkin Schools, Riverwood Hospital charitable events, the pickleball courts, ANGELS in McGregor, and grad blasts in both Aitkin and Crosby.
"That was something we were really proud of," Eisenbraun said.
Currently, there are no plans set in stone for the future of the 32,400 square ft. commercial building located at 190 Southgate Dr. in Aitkin. Its owner, Donna Kellar-Wiese, is working diligently to occupy the empty space which is up for lease or sale.
"We are hopeful and working with some different companies in getting something else in there. We are going to stay positive and hope we can get something in there that will benefit everyone in the community," Kellar-Wiese said.