The new Aitkin County Coordinating Area Resources Effectively (CARE) director, Lynn Jacobs, was introduced to the board of commissioners
during its Aug. 27 regular meeting. Jacobs formerly worked at Rippleside Elementary and started at CARE on Aug. 1.
"It is a learning curve at this point but I am excited about the future," Jacobs said.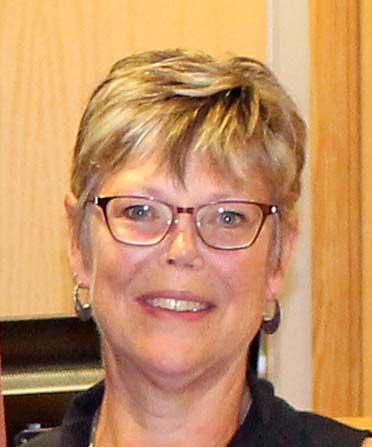 CARE has a mission to enhance and promote the independence, dignity, value and well-being of older and disabled adults and those who care for them. Services include Meals on Wheels, rural delivery services, evidence-based health classes, caregiver support group and more.
A homemaker was hired in the Aitkin area, eliminating waiting lists. Jacobs reported one remains on the waiting list for respite care. Additional staffing changes include the retirement of Betty Jacobs, and Mike Eisenbraun, former Shopko manager, was hired as program coordinator.
2020 HHS Proposed Budget
Accounting Supervisor Carli Goble presented the proposed 2020 HHS budget.  
Salaries and benefits will see a slight increase, which Goble said is less than expected due to a retirement and the elimination of a child services position. Insurance is expected to see a slight increase. There will be an increase in materials and supplies to replace 16 computers purchased prior to 2010. Utilities will decrease. Costs for dues, registration and professional development costs will increase slightly for mandated training of the new child support supervisor.
Service agreements and contracts are the most difficult to predict, Goble said. "Out-of-home placement and foster care services vary depending on a child's need." There is an anticipated decrease to this part of the budget now that ambulance service costs come out of the county's general fund.
There will be an increase in capital construction expenses of roughly $37,000. Due to hail damage in 2018, partial roof replacement is needed. Also, secure work space must be constructed in the FTI area.
Transportation costs will decrease due to purchase of newer vehicles with less maintenance and greater fuel efficiency.
Overall, HHS' proposed 2020 budget expenses increased by $29,316 and revenues increased by $61,316 from the 2019 budget.
The proposed levy is $2,928,182, a 4.46% ($142,962) increase from 2019. The department is reducing its reliance on use of the fund balance, Goble explained.
2020 Highway Dept. Proposed Budget
Engineer John Welle presented the 2020 proposed Highway Department budget.
Total operations expenditures are expected to increase by 2%. MCIT insurance, motor fuel and maintenance material are all expected increased operations cost, while contracted maintenance services are expected to decrease. The department also added an equipment operator position.
Total operations revenue is expected to increase by 4%. County state-aid and township/city/ditch revenue will increase and there is a planned use of $200,000 of the fund balance.
The five-year Capital Equipment and Facility plan indicates that equipment and facility budget will increase by approximately 3% per year. The 2020 proposed budgeted equipment replacements are $516,400 and facility improvements are $100,000.
Total expenditures are down 1.5% from 2019, and the levy will remain at $600,000 which is unchanged since 2007. The proposed 2020 proposed budget is $2,577,867, a 5.6% increase over 2019.
Welle pointed out that Aitkin County is the only one of its surrounding counties that has not implemented the Local Option Sales Tax and $20 wheelage tax.
"The best option for us is still the property tax levy which allows us to draw as much revenue from outside of the county as possible," Welle explained. "Even if we were to implement LOST, not much would be generated compared to construction budgets of surrounding counties."
Welle also gave a review of the project selection process, which is unchanged from last year. He said he gets many calls from residents of gravel roads who prefer pavement. However, this is a low priority due to the budget and the fact that these gravel roads often have very low levels of traffic, he explained.
The full budget will be presented to the board at its next meeting, where it will have an opportunity to approve the preliminary levy. The annual budget is approved in December.
Aitkin County Board Briefs
• The board approved the assistant highway manager maintenance supervisor grade increase. Welle said the expense fits within the department's 2019 budget.
• Administrator Jessica Seibert gave an update on the government center building project which is expected to be completed by mid October. Furniture will be placed in late October, and staff will begin entering the building during the first week of November. It will take about two weeks to get all staff in place, she said.
• Aitkin County Historical Society Administrator Mathew Nix resigned and the position is open. Commissioner Mark Wedel reported its annual garage sale raised $9,000, minus expenses.