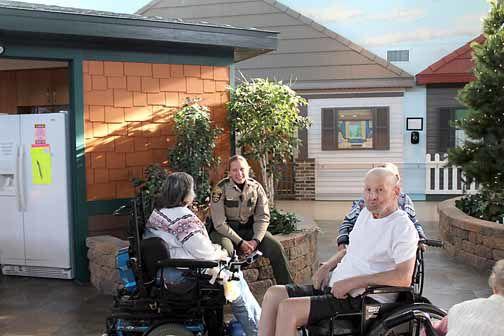 Preventing waste and giving back to the community is the goal, said Lt. Robert Gorecky of Aitkin
Fall test netting to determine walleye population status is a normal part of managing a fishery like the one on Mille Lacs Lake. But many fish are sacrificed when otoliths (ear bones) are collected to determine age and other individual attributes of the fish.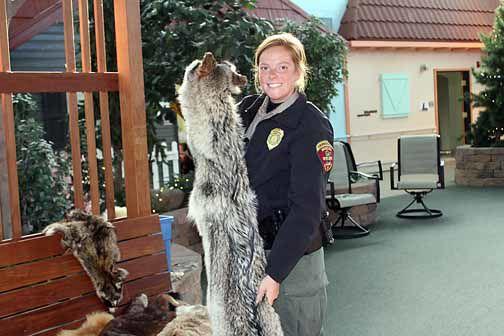 Conservation Officers seized the opportunity last week to make use of those fish to provide a meal for residents of Aicota Health Care Center and Aitkin Health Services in Aitkin.
District 10 Supervisor Lt. Robert Gorecky of Aitkin coordinated the effort.  He collected the fish, filleted them himself and donated the breading to prepare a meal of fresh-caught walleye for the residents, who might not otherwise enjoy such a treat.
Conservation officers volunteered their time to cook fish, chat with residents and talk about fish and game issues. Residents shared their hunting and fishing tales, and officers showed wild animal pelts and feathers while the cooking was taking place.
Gorecky said that although it's unavoidable for some fish to die, they need not be wasted. They are donating the fish to a variety of nonprofits that are grateful to get them.
"We are trying to do a positive thing for the people we serve," said Gorecky. "Usually we're in the position of telling people what they can't do, so it's enjoyable to do something like this on the positive side."