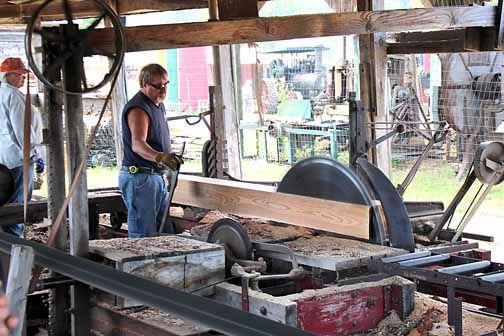 Logging/threshing show took place over Labor Day weekend, north of McGrath
A variety of equipment could be seen Aug. 31-Sept. 2 during the annual White Pine Logging/Threshing Show held north of McGrath on Hwy. 65.
Attractions included the classic tractor parade, a lumber mill, a printing press, a water-powered feed mill and demonstrations of antique threshing methods throughout the weekend.
Overnight camping was also welcome on the grounds.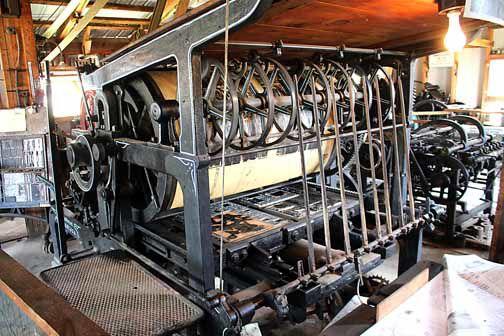 The tractor parade included over 200 classic tractors, including the steam-powered variety.
The lumber mill, powered by its own steam tractor, ran several demonstrations of the old lumber-sawing process.
The printing press, powered by combustion engines attached to a pulley/belt system, also offered its own demonstrations, and sold newspapers printed on the antique press.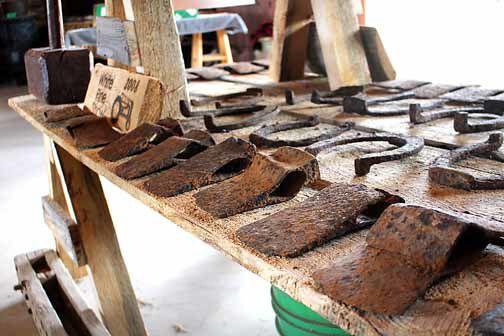 A water-powered feed mill demonstrated the grain-grinding process from decades ago.
Several threshing demonstrations could be found on the grounds, featuring antique tractors using a belt system to hook up to threshing equipment.
Other sights were blacksmithing demonstrations, a museum displaying tools from the era, a toy shop and multiple shops to buy furniture or souvenirs from the show.
Those who were unable to make it to the show this year will have another opportunity next year.