Residents of Farm Island Lake in Aitkin were in for quite a scare on Monday, Aug. 26 when law enforcement reported a brief water spout on the lake at 7:24 p.m.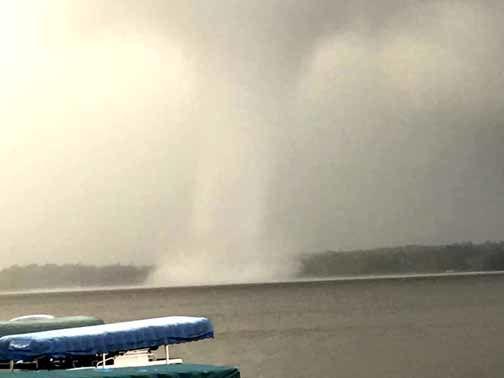 The shower which produced the water spout was located 7 miles northwest of Malmo, or 8 miles northeast of Mille Lacs Lake, then moved east at 25 mph.
Scott Boyd, owner of Farm Island Repair and Marine in Aitkin said his crew responded to two reports of property damage caused by the evening storm.
"Those fishing the lake hadn't realized it touched down until neighbors called warning them to get off the lake," Boyd said. "Boats, pontoons, docks and lifts were tipped."