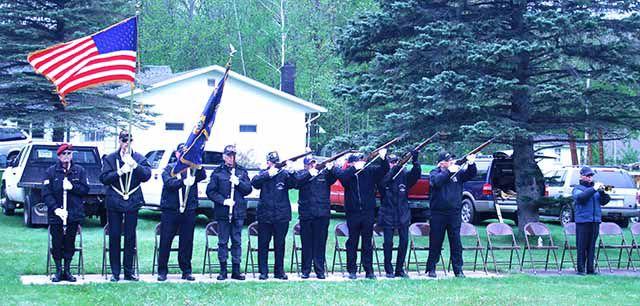 Honor Guard's presence
At the conclusion of Monday's Memorial Day service in Isle, the Isle Honor Guard fired three volleys.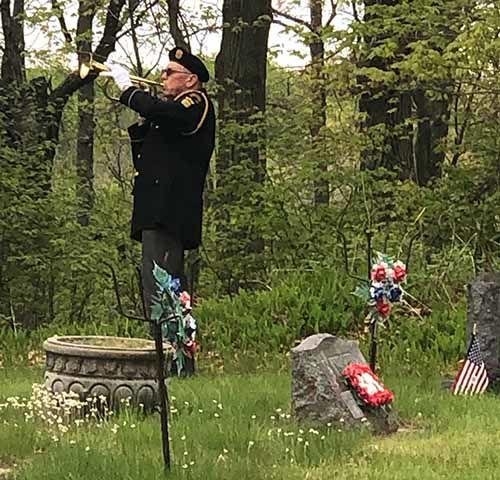 Garrison taps
Chuck Streasick was in charge of taps at the Garrison cemetery on May 27.
In memory of
Inez Streasick of Garrison VFW Post 1816 read a short history of Memorial Day at a service staged at the Garrison Cemetery on the morning of May 27.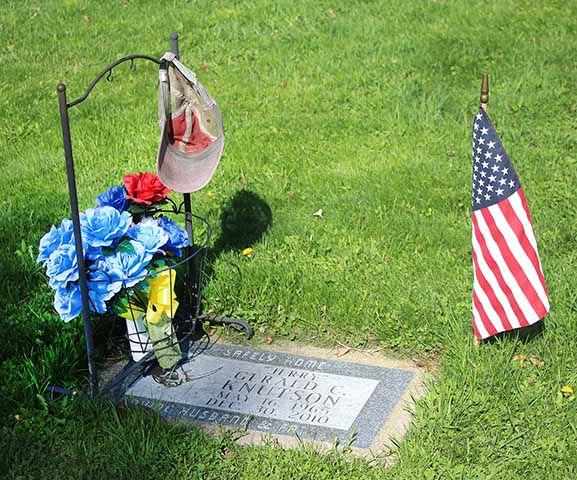 But not forgotten
A grave at the Holden Lutheran cemetery was marked with flowers, a flag and an old hat.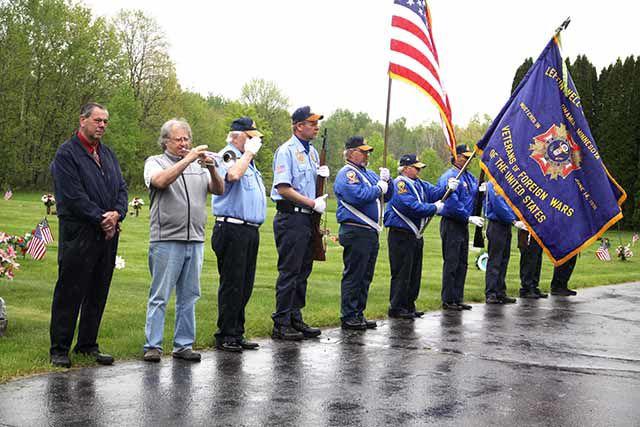 Memorial Day, Onamia 2019
Cold, rainy conditions did not deter the Onamia Vets Club honor guard from visiting three grave sites in the South Mille Lacs area on Memorial Day. (Above) On hand at each site were the local color guard and rifle squad led by Dean Benson, Reverend Joe Boeringa (left) presiding and Bob Statz playing taps.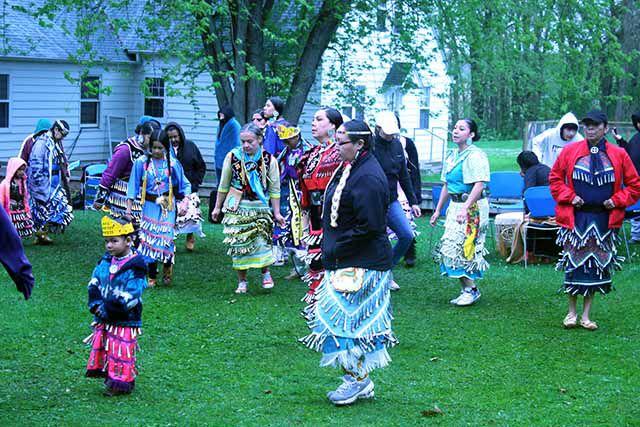 Memorial Day powwow
The Mille Lacs Band held a Memorial Day pow wow beside the Mille Lacs Indian Museum on Monday, May 26.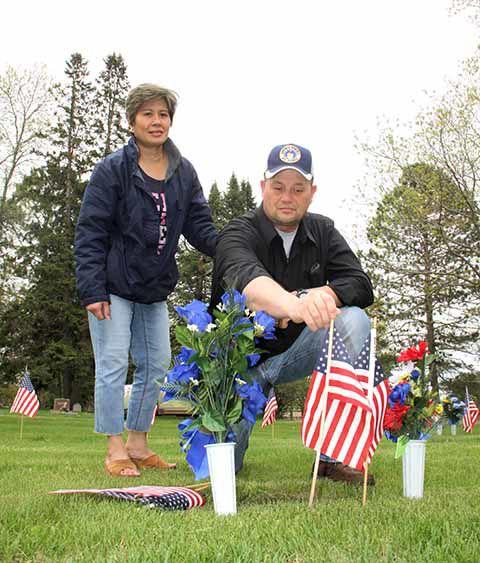 Paying tribute
On Memorial Day, Ron Fetters, along with his wife Lynn, paid a visit to Ron's father's grave at the Vet's cemetery located just south of Onamia.