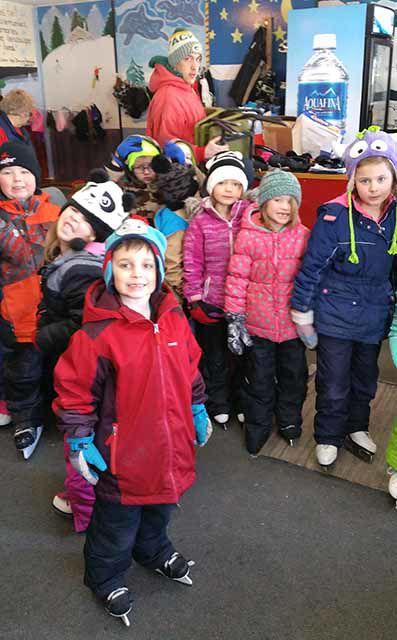 Mrs. Honek's kindergarten class
Students from Mrs. Honek's kindergarten class are waiting patiently to go outside.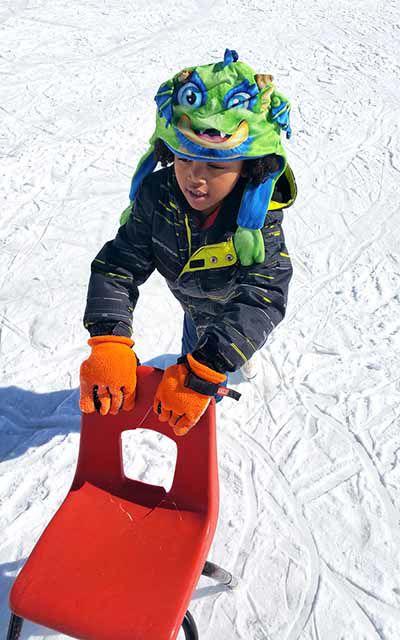 Zavi'aye Danet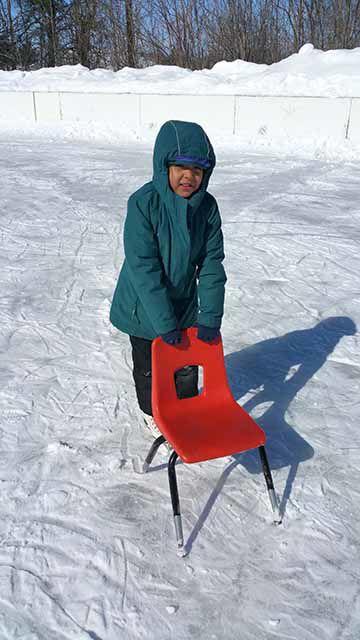 Eva Thayer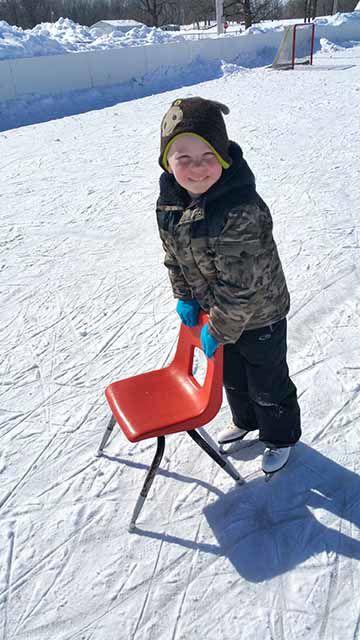 Eli Paumen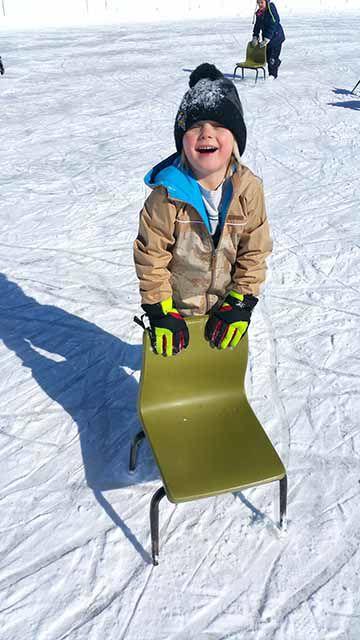 Bentley Walters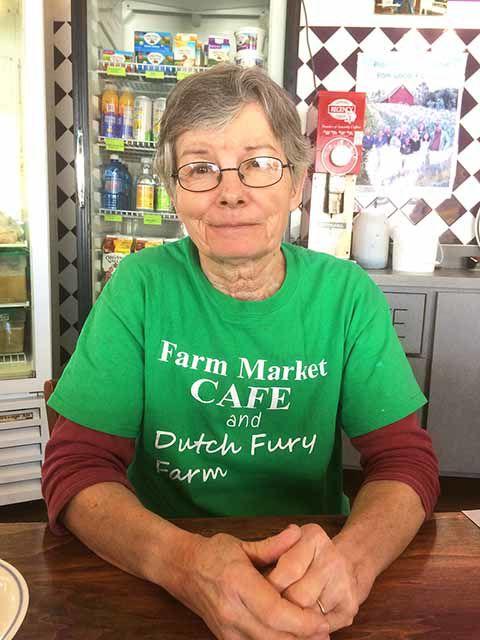 Barb Eller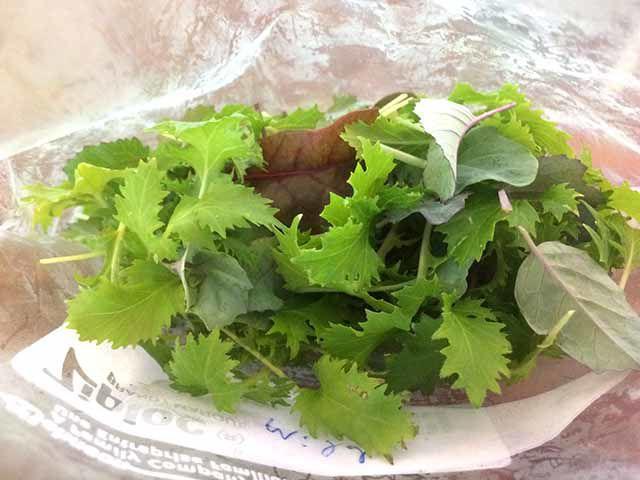 Microgreens
Fresh salad, faster than you can say 'microgreens'
Yearning for summer harvest? Your first cutting of fresh microgreens can be ready to eat well before the snow melts.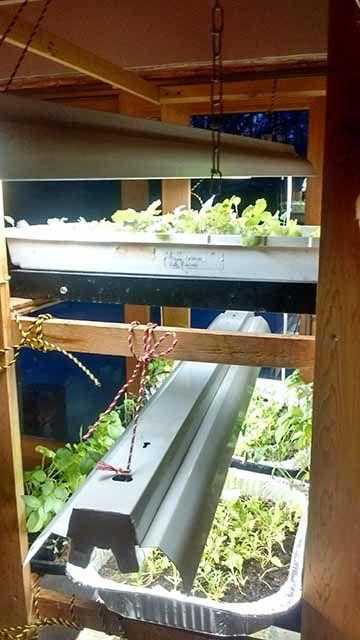 Microgreens
Growing setup
Farm Market Cafe owner Barb Eller's microgreen setup. Eller grows six flats of microgreens at a time which the cafe uses for their menu and sells retail in the local food section.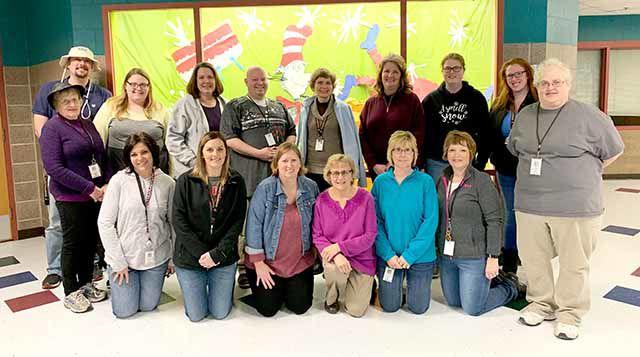 Onamia Elementary paraprofessionals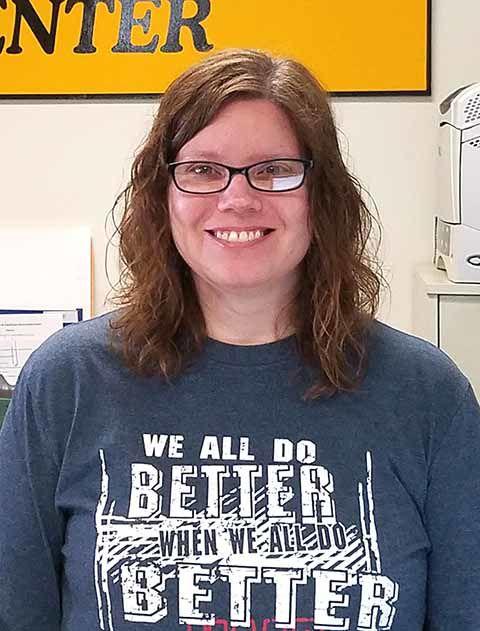 Onamia ALC paraprofessional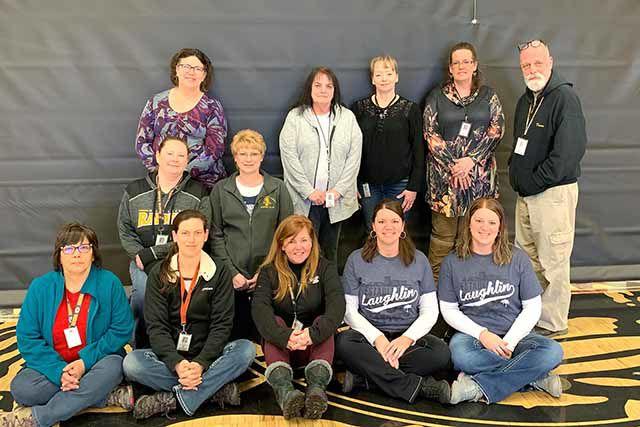 Onamia High School paraprofessionals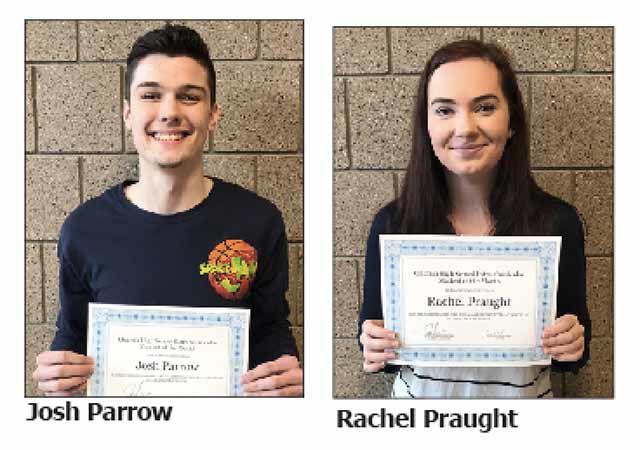 Onamia High School Extra-Curricular Students for February 2019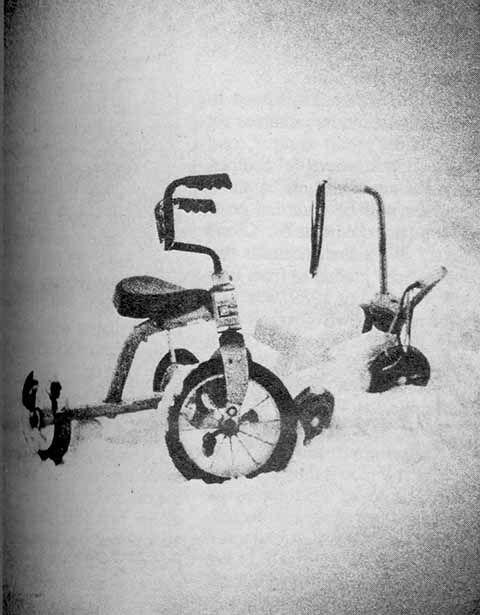 Looking Back photo - March 13, 2019
Trike in a sea of white
Though spring was fast approaching, these Isle locals may have gotten ahead of themselves, as this tricycle in a snow-covered lawn demonstrates.
Photo taken from the March 15, 1989 issue of the Messenger.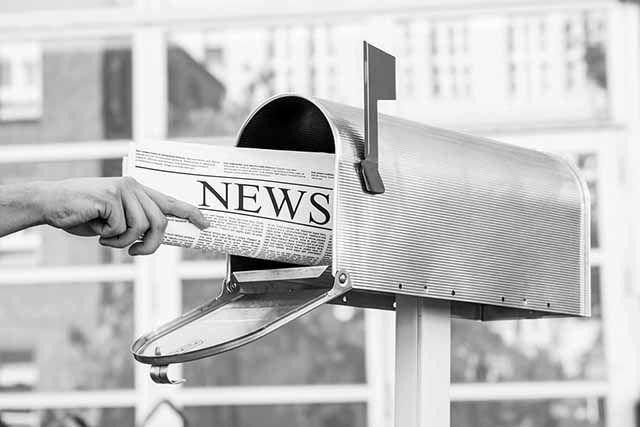 Mailbox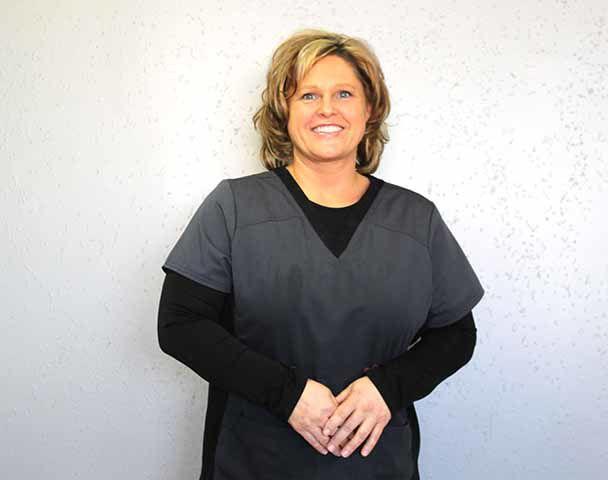 Tracy Gallati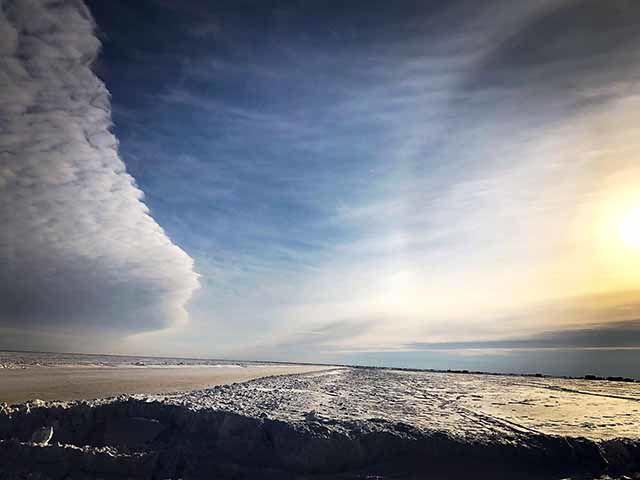 Photo of the Week - March 13, 2019
New PA-Cs at MLHS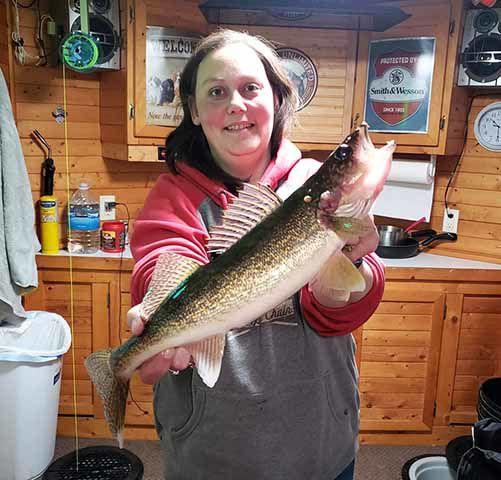 Tara Hiltbrunner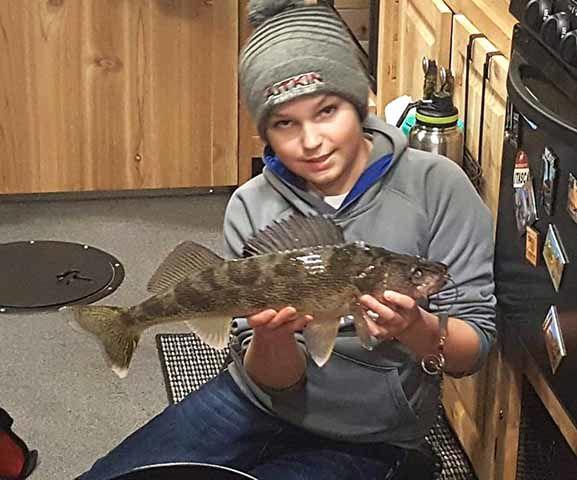 Levi Farrell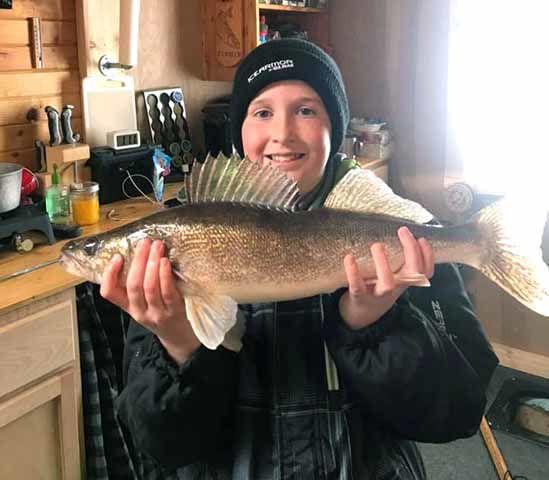 Christy Quentin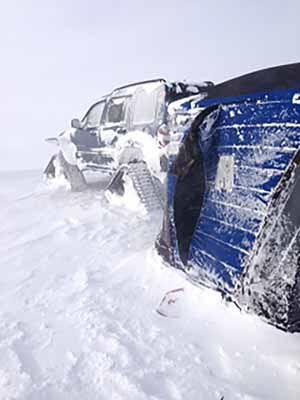 Winter's effect on wildlife
The severity of this winter could have a major impact on the upcoming open water season start date.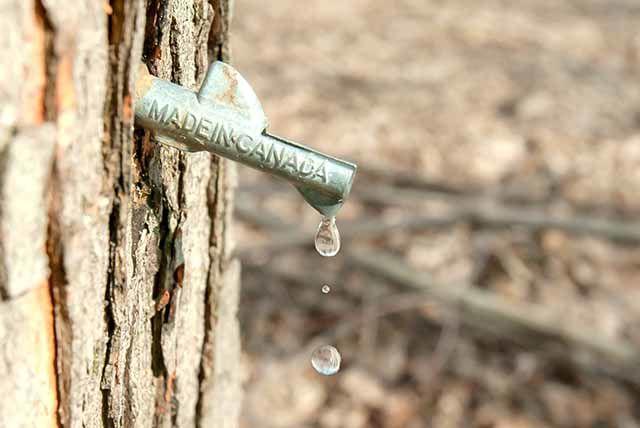 Maple sap tap taken in southern MN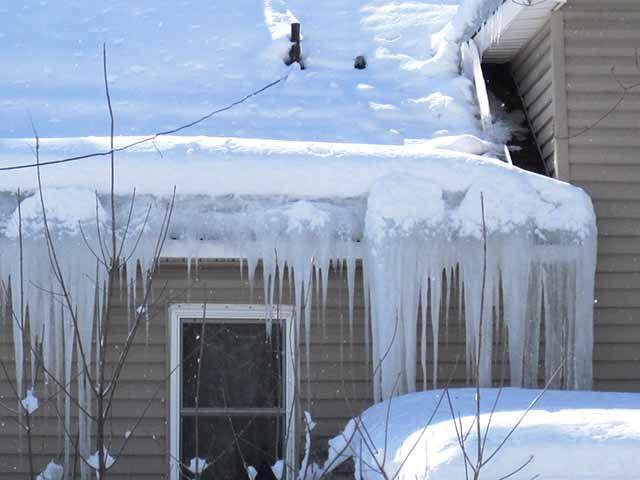 Ice dam
Ice dams are showing up on many homes in Minnesota this year due to the heavy snowfall and extreme cold.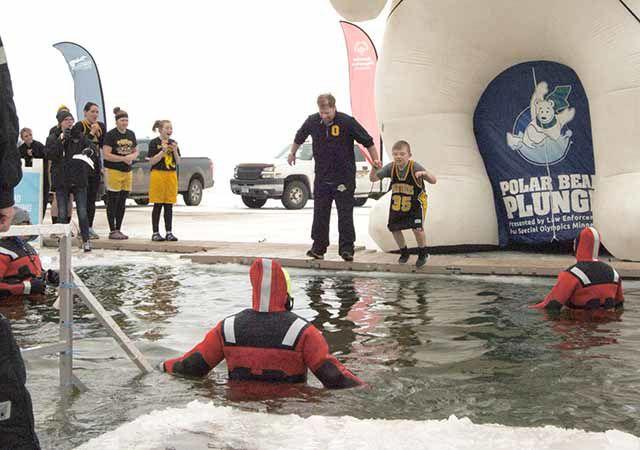 Polar Plunge - father/son
Father and son
Onamia Schools Superintendent JJ Vold jumped with his son Alex who is in second grade.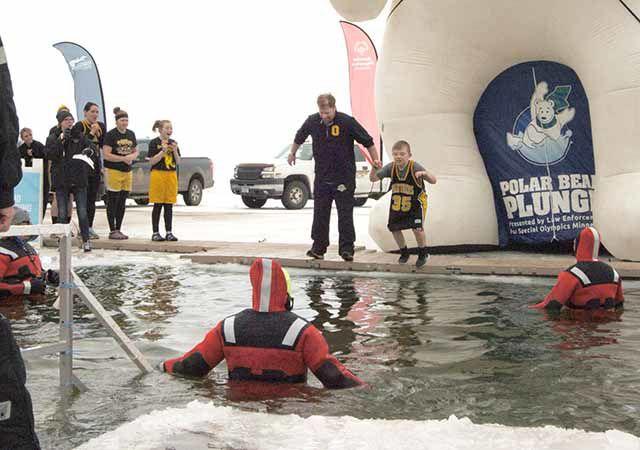 Polar Plunge 2019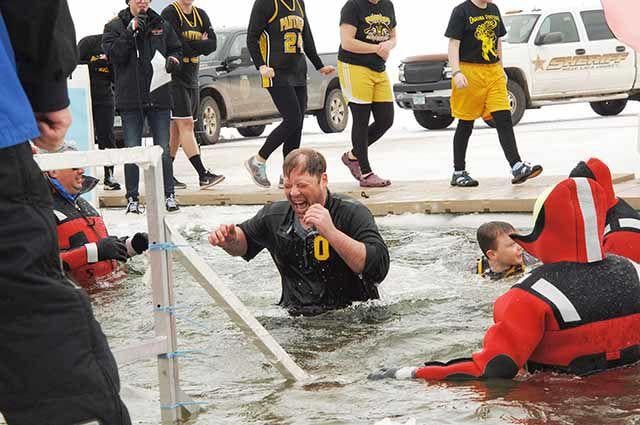 Polar Plunge - JJ Vold
Onamia Schools Superintendent JJ Vold.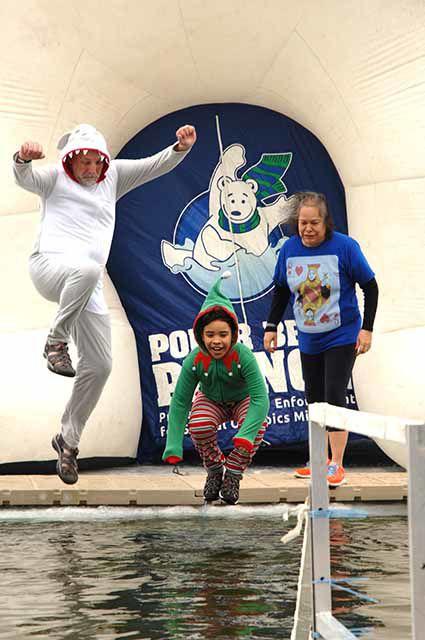 Polar Plunge - Engle, Sam, Sam
Yee-haw
Mike Engle, Kellen Sam, 9 years old, and Tracy Sam jumped for the Frozen Concoctions team. Kellen raised over $800 in pledges himself.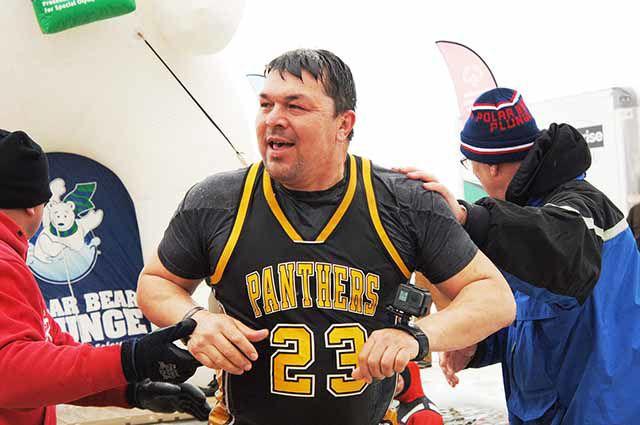 Polar Plunge - Virgil Wind
Onamia School Board Chair Virgil Wind.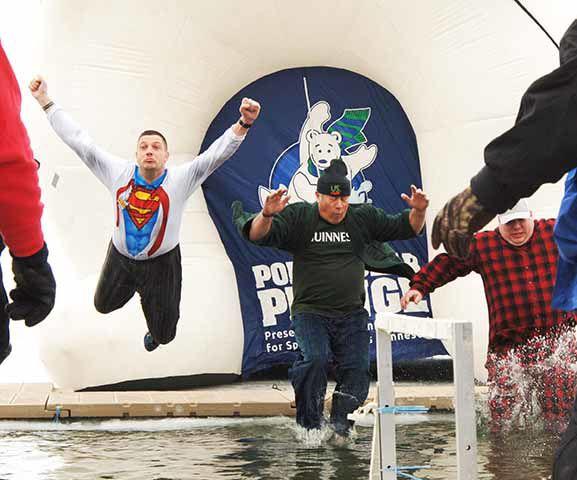 Polar Plunge - Superman
Superman really can fly
Polar Plunge team Frozen Concoctions dressed in jammies to jump into the frigid water of Mille Lacs Lake on Saturday, March 9 to raise funds for Special Olympics. Matthew Barthelemy of Bent Paddle Brewery dressed in true super hero style as Superman. While it appears he is flying, gravity brought him down to the frigid water. Eric Welke, also of Bent Paddle, and John Mueler from US Foods also plunged.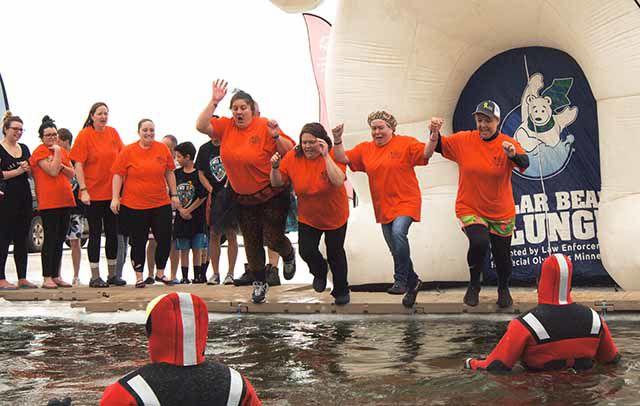 Polar Plunge - Grand Casino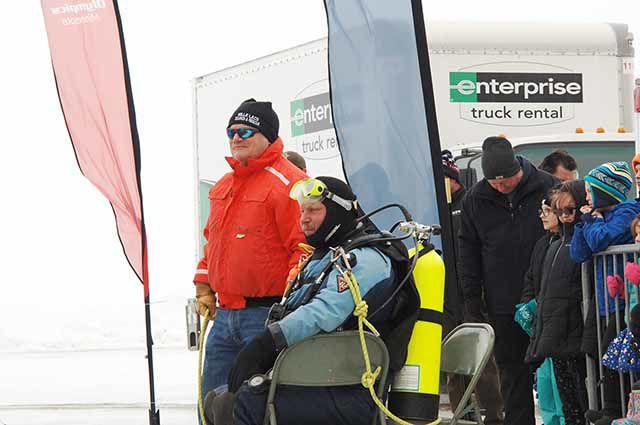 Polar Plunge - diver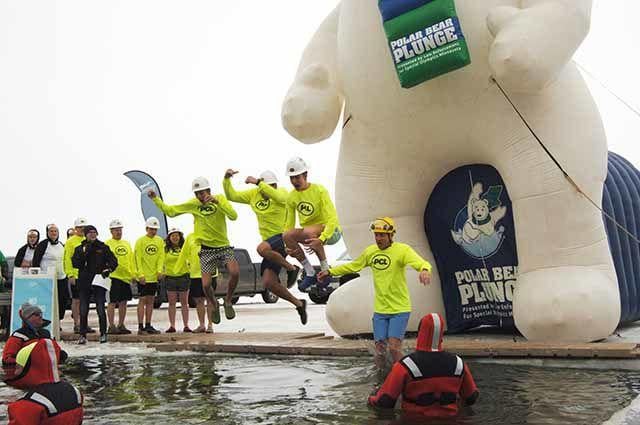 Polar Plunge - Team PCL
Cannon ball!
Team PCL took a jump start to the Polar Plunge.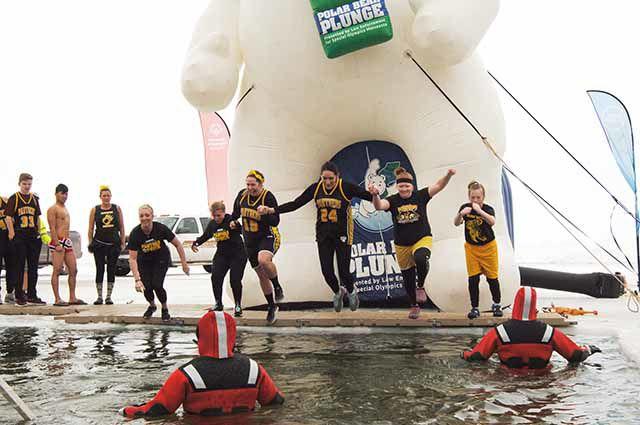 Polar Plunge - Onamia Panther team
Panther Spirit all the way
Onamia High School staff and students were part of the OHS Panther team. Group leader Virgil Wind said this was the largest team the school has put together with a total of 19 team members raising over $4,000.
Polar Plunge
True Minnesota style
Who wouldn't wear a bikini to jump into a frozen lake in the middle of a Minnesota winter? Oh, wait... one guy plunged in a Speedo, but this was the only bikini at the 2019 Polar Plunge.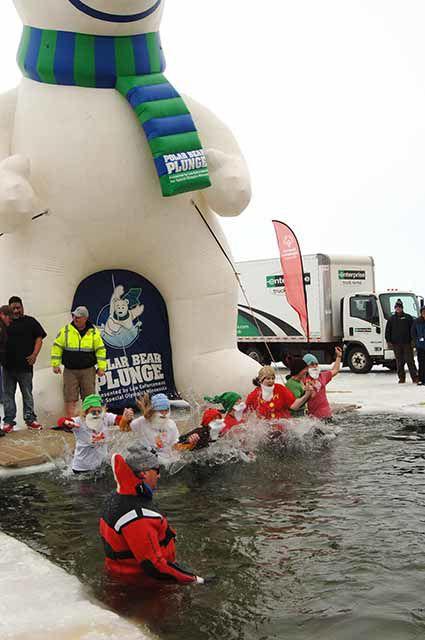 Polar Plunge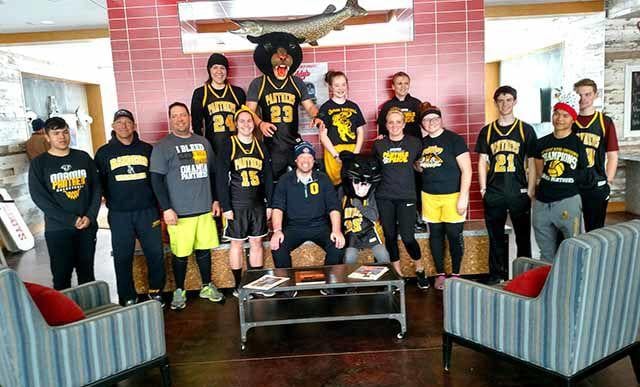 Polar Plunge - Onamia team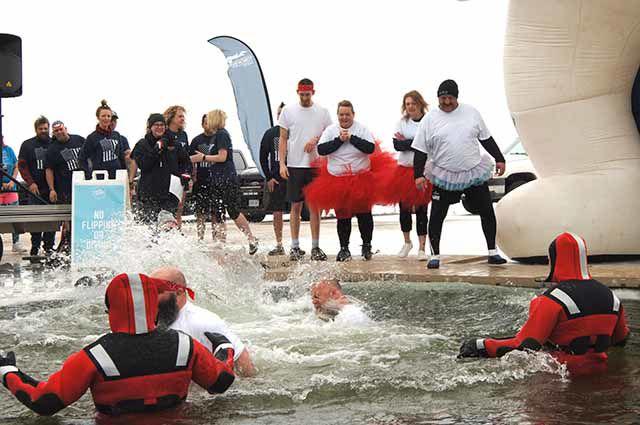 Polar Plunge - Team law enforcement
Team law enforcement
Law enforcement teams from several agencies made a big splash at the Polar Plunge.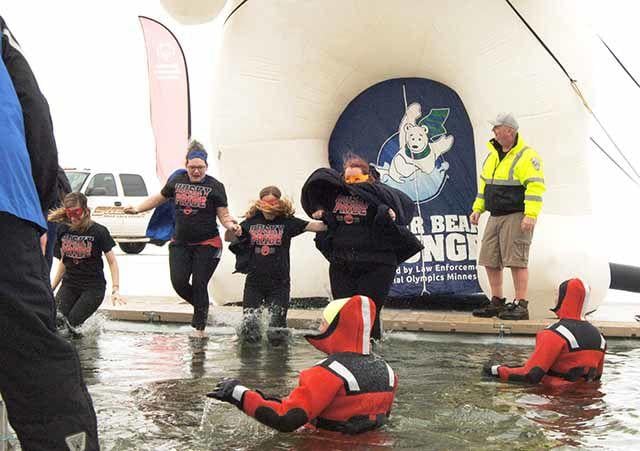 Polar Plunge - Isle Husky team
Husky Pride
Isle public schools displayed its Husky Pride, taking the plunge in support of the Special Olympics.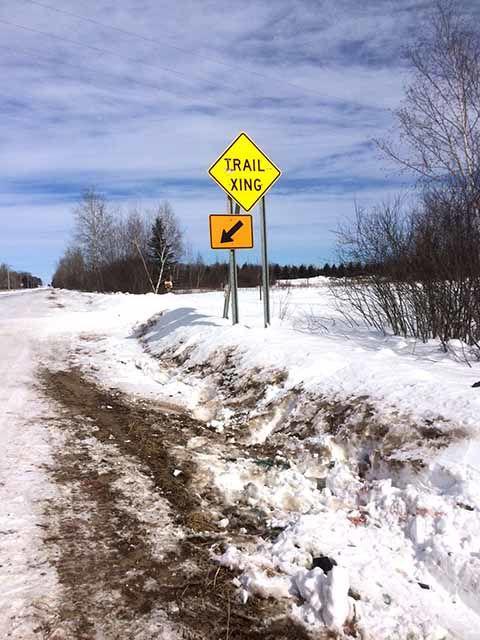 Soo Line Trail
Snowmobile accident
A fatality occurred when a snowmobiler failed to yield to traffic where the Soo Line Trail crossed 100th Ave. south of Cove.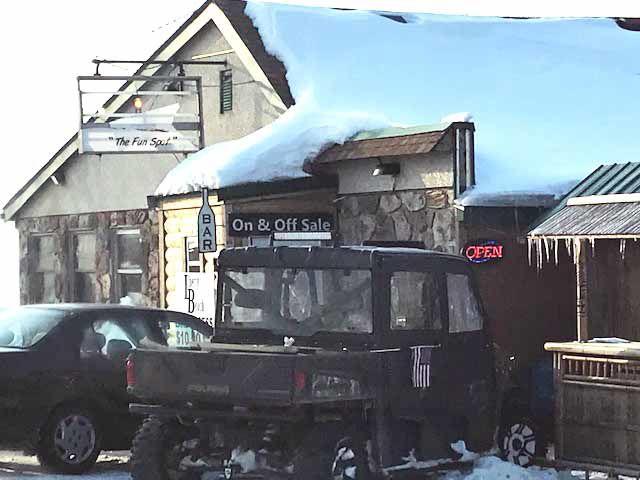 Liberty Beach

Flood warning
Jennie Hanlon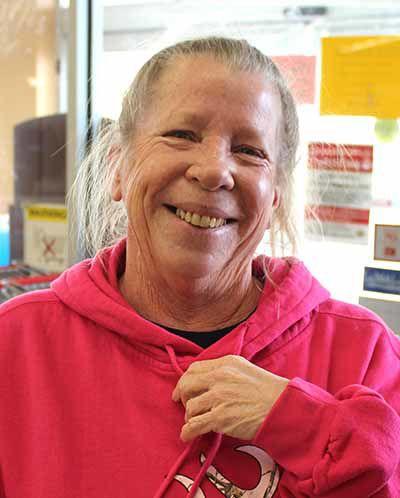 Darlene Jensen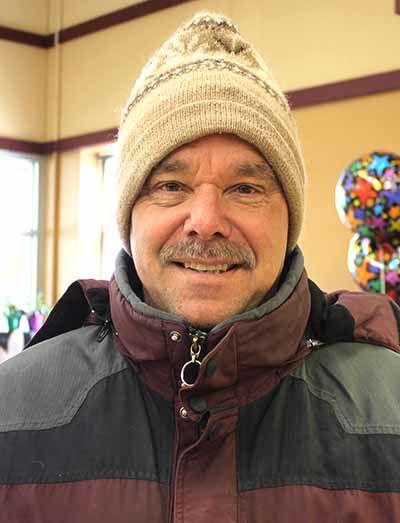 Don Murphy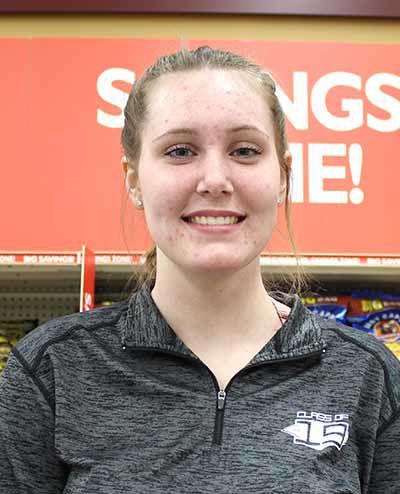 Shi Cooper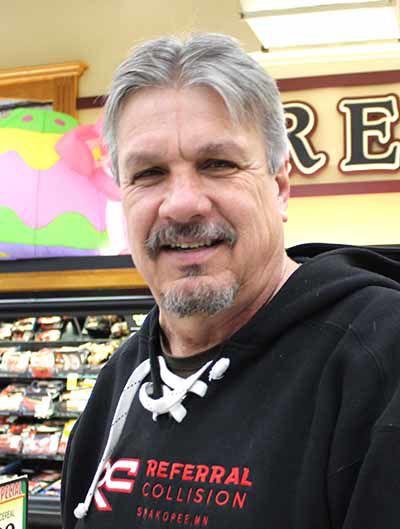 Dave Torgerson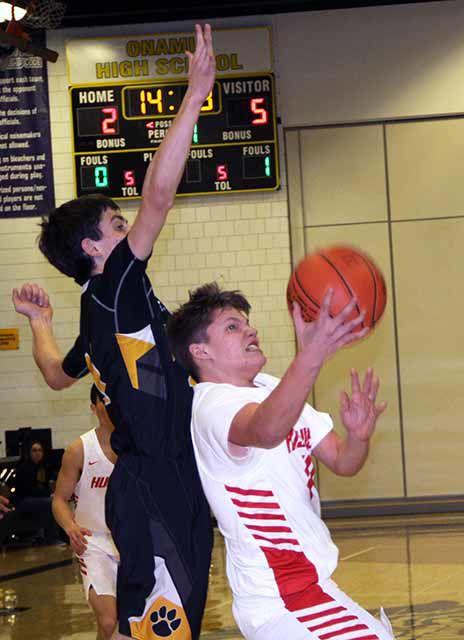 IHS Boys Basketball - Lucas Gross
Tough in the paint
The Isle Huskies have relied heavily on junior Lucas Gross on offense and defense this season.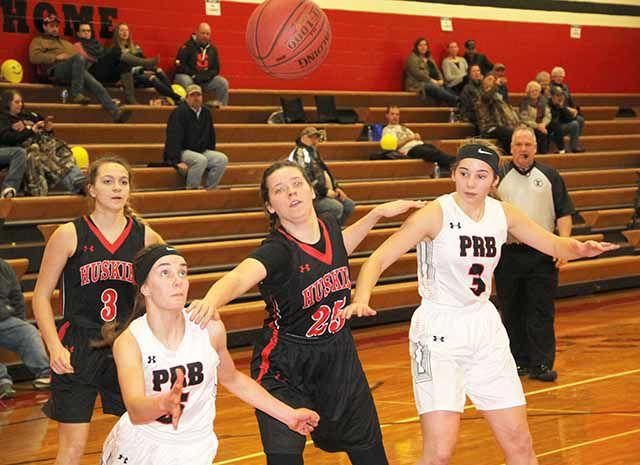 IHS Girls Basketball - Hailey Remer
Fight for the ball
Hailey Remer (25) fought for position trying for the ball in a game earlier this season against Pine River-Backus.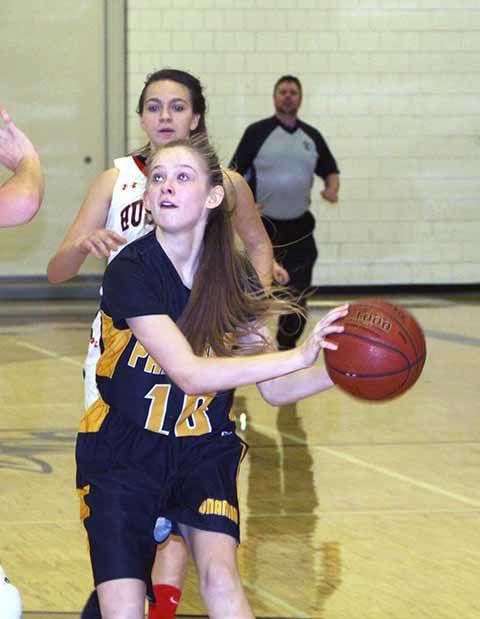 OHS Girls Basketball - Katie Rocholl
Hard to the bucket
Onamia sophomore Katie Rocholl has gotten quite a bit of playing time during the latter part of the season since the injury to starter, Kailee Barnett.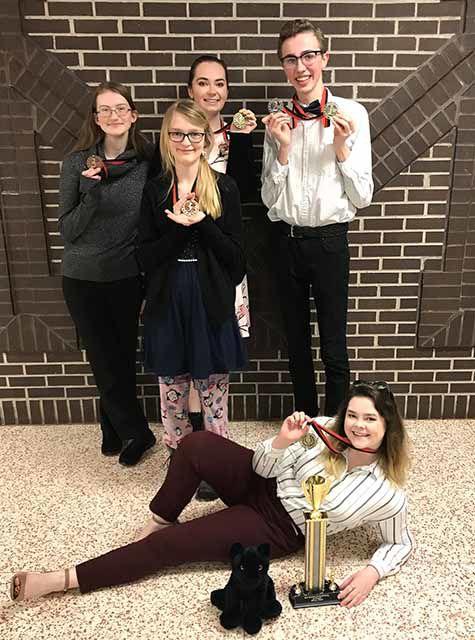 OHS Speech team
Six winners
Front: Ember Brandon; back: Elizabeth Dickson, Lauren Smart, Rachel Praught, and David Jacobson showed off the hardware they earned during the annual Milaca Speech Invitational last week.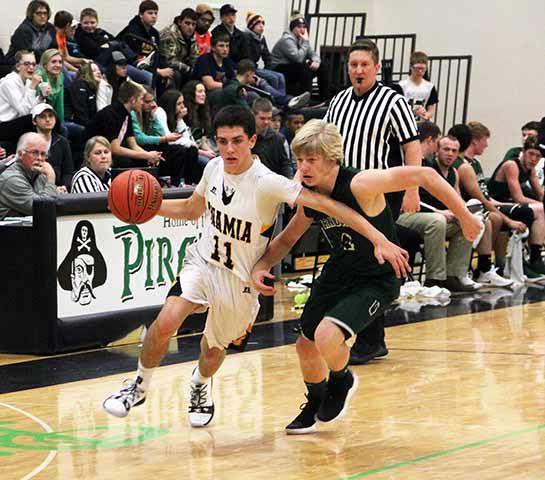 OHS Boys Basketball - Brady Husom
Driving the lane
Onamia point guard Brady Husom has been solid all season for the Panthers.