Earlier this month, on March 8, International Women's Day, Garrison Fire and Rescue celebrated the six female members of its team and its department's overall higher than average female membership, at 25.26%. Garrison Fire Department, Jen Elleraas, along with the other women members of her team, spoke to Messenger, each providing individual responses on what their work as a firefighter meant to them.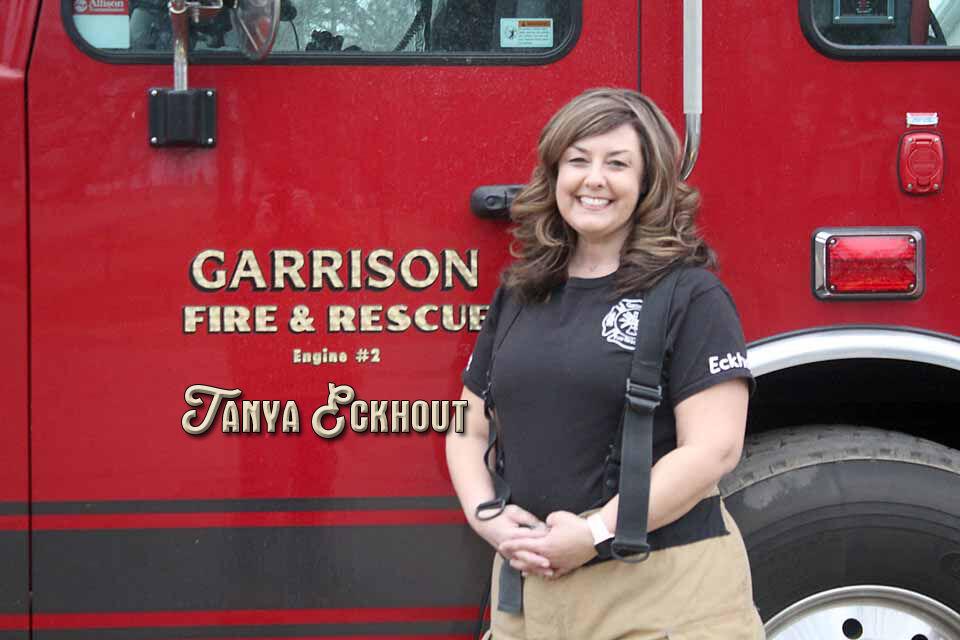 Eckhout is also new to the Garrison community. She grew up in Eagan for 25 years, then spent 11 years in Michigan and 10 years in Arizona. She moved back to Minnesota in December 2019, and she said it was "by the grace of God" that she managed to move back to the state. She originally joined the Garrison Fire Department to work the medical side. At her first scene, she witnessed the rollover of a truck. When she asked what she could do to help, she was given a clipboard and paperwork to fill out. Though she was eager to help extricate the patient, she was not able to, and she decided at that moment to become a firefighter. She spoke with the chief the next day and was enrolled in online courses for the work through Central Lakes College.
By June, she was attending a five-day, intensive practical skills training and certification process. She described the work as the most mentally, emotionally, and by far, physically demanding she had endured. The days were 17 hours long, outdoors in Minnesota's June weather while wearing fire bunker gear and self-contained breathing apparatus. And she found herself continuously facing many fears head on.
The main challenge Eckhout has faced in firefighting work was the fire bunker gear, which she said was designed for a male-structured body. "I'm vertically-challenged and have short legs," she added, and she found the whole of the equipment difficult to wear. She also said that walking and climbing can be a challenge due to the fit of the equipment, and it was not easily managed while searching on hands and knees.
Otherwise, she has found the Garrison Fire Department extremely supportive of its women members. "We have the support of the entire department," she said. "We are brothers and sisters."
Regarding how her perspective was unique as a woman firefighter, she felt the work provided perspective on how things were more physically demanding than if she had been a man, but she also felt she had an advantage, emotionally and methodically, when facing particular scenes. "I've always had the mindset that if I am told I cannot do something in life for whatever the reason, I see that as a challenge that I want to prove otherwise," she said.
Being a firefighter meant many things to Eckhout. She would have never thought she would say she was a firefighter in her lifetime. "I am a woman who likes to do my hair, my make-up, dress nice," she added, "and I'm very flammable, is what I would have said for years." She also noted a fear of fire, but she traced her commitment back to an inner passion and unexplainable drive that had first emerged at the rollover scene. "This is what I'm supposed to be doing with my life," she said. "I'm here to help people." She further noted that her training and learning about protective gear had given her a new understanding and respect for how fire works, and she finds a gratifying sense of accomplishment putting water on flames.
Being a firefighter has brought her closer to the Garrison community. She had grown up in an urban environment, but had visited Garrison and the lake as a child without any education of the city and its community. Serving in Garrison has helped her appreciate small town life and just how close the community is with one another. She feels she's held to a higher standard and is a role model, both for her department and other young girls and women. "I don't want to disappoint my community and let them down."
The best part of her work, she said, is it doesn't feel like work. She feels blessed to call herself a firefighter, and she proves to herself on every call that she is strong, brave, and can face her fears head-on and overcome them. She added there's a secret to this: "It's only possible because I ask God, my heavenly father, to give me the courage and the strength and bravery to help others and to face my fears."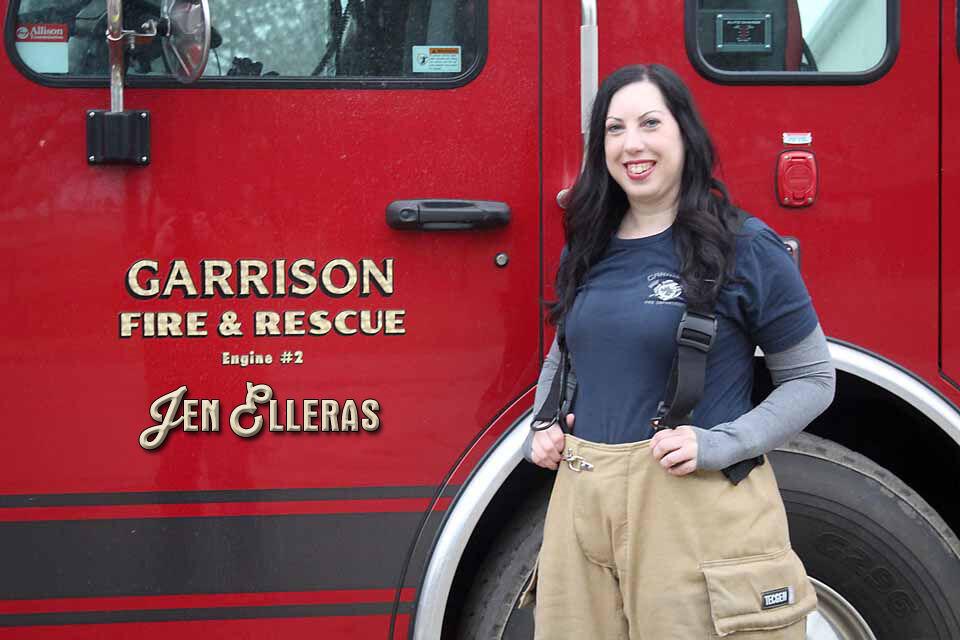 Ellerass joined the Garrison Fire Department in October 2019 after attending an open house that made her interested in helping the community through available emergency response positions. Being a firefighter had not been on Elleraas' radar before the open house, but the passion and encouragement of other firefighters that day convinced her that she could achieve something she didn't know she was capable of. It sparked a new passion and drive to serve her community.
The biggest challenge for her, Elleraas said, was saying yes when the opportunity was presented to her. She hadn't believed she could do the job, and she had doubts about being strong enough, having the knowledge necessary or fitting the mold of a firefighter. "Let's be honest," she said, "going into a burning building didn't seem like a good idea for someone with a full-time desk job." Once she found herself brave enough to say yes, however, she found herself surrounded by a network of firefighters who have supported and encouraged over the past year and half. "It's those firefighters, my brothers and sisters at Garrison Fire Department," she said, "that push me to be better every day."
To Elleraas, being a firefighter meant helping her community in its times of need, whether it was through fire suppression extrication, life safety community outreach, property and environment preservation, salvage and overhaul. It was work that included responding at emergencies with first aid before the ambulance arrived. It was taking time to provide answers to a local with questions about smoke detectors or a shoulder to cry on.
Elleraas said she sets a high standard for herself. She aimed to respond to every call as she would want someone to respond for her own family. She trains often and takes every opportunity to learn and grow so she can be her very for when her neighbor calls.
Elleraas felt being a firefighter was about community and its many definitions. The Garrison Fire Department serves a diverse area of townships, the Mille Lacs Band, and the City of Garrison. When the siren sounds, Ellerass said her department commits to the common goal of service to their neighbors without prejudice or hesitation. She added that there's no greater gift of helping others in need, and she is humbled by the honor her community has given her. "That on their worst day," she said, "they trust I'll be there to help." It was a responsibility she could not take lightly.
The fire department itself is also a community, she said, that shared common interests and goals. The department had a unique bond, and she didn't know if it could be understood without experiencing it. She described how quickly she came to care for those she served as foreign feeling, and she knows when a call comes in, every member of the department wordlessly commits to making sure they all come home safely. The relationship her work has shown her is a deeper sense of community than she knew could exist. It was true that the fire department was a family, she said, and she was forever grateful for the lifelong friends she's made.
Elleraas encouraged all women to consider work in the service of firefighting. "Be bold and take the risk," she said. "You will surprise yourself. It is one of the best decisions I have ever made."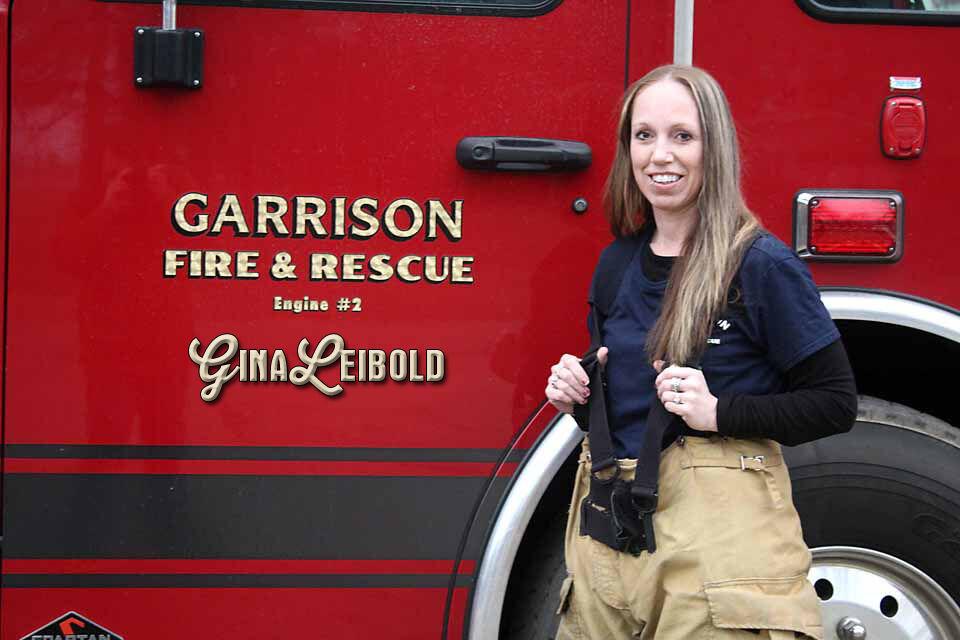 Liebold has been a firefighter for seven years. She had signed her husband up for the line of work, and the fire chief at the time had recruited her due to her work as a nurse. The thought of being a firefighter had not previously crossed her mind, but she thought it was something she and her husband could do together.
When it came to challenges she faced as a woman firefighter, she noted that her background as a nurse didn't provide her with mechanical experience, and she did not naturally know how to operate generators or other pieces of equipment. She needed repetition to master these skills, and this posed an additional challenge as she didn't do firefighting work full-time.
Liebold believed that women are natural born leaders and bring organization to the department and that the perspective of the department's women balanced those of the men. "Firefighting is more than fighting fires," she said. "There's community engagement, fundraising and administrative tasks."
To Liebold, being a firefighter meant keeping oneself to a higher standard, and she strived to be safe and do the best she always could. "I want to ensure we all get home safely," she said.
Being a firefighter has made Liebold's relationship to the community more positive. She's realized that this work is bigger than fighting fires, providing the greater gift of serving her community. "That's why I'm a firefighter," she concluded.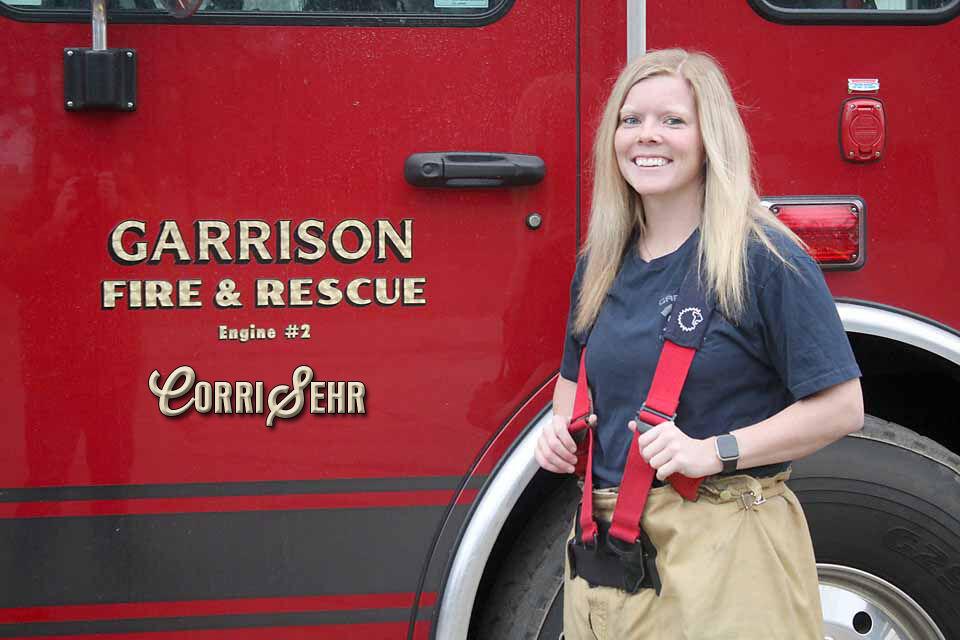 Sehr has been working as a firefighter for just over two and half years. She notes that she always has felt called to serve and immediately applied when she found the opportunity to work as a firefighter. The work also gave her the opportunity to use her skills as an EMT.
Sehr didn't personally believe that being a woman had presented her many challenges as a firefighter. "Firefighter' work in crews for a reason," she added. "Everyone has different capabilities, and often enough there are people on the crew that have strengths where your weaknesses are." She added that everyone knows men and women think differently, and having a team of both men and women allowed for problem-solving from multiple points of view.
To Sehr, being a firefighter meant being able to "work in the coolest job ever." She added, "I get to be there for people on what could possibly be the worst day of their life. If I don't hold myself to the highest standard, I'm doing the community I serve a disservice."
As she has only just moved to Garrison three months ago, joining the fire department has served as means for her to learn about the Garrison community and the people who live there. The best part of her job, she said, is the ability to be part of something bigger than herself.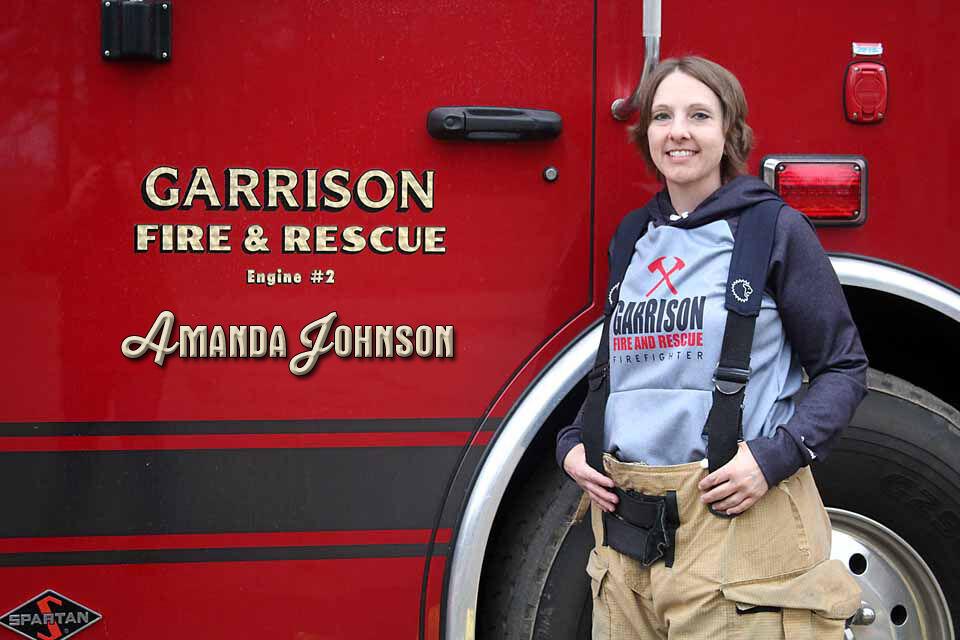 Johnson is relatively new to the Garrison Fire Department, having only just joined this February. She joined due to a passion for helping people that she's always had.
The biggest challenge she's faced as a woman in the fire department is her equipment not fitting correctly, most of it being too big. She added that she feels she has a different perspective as a female firefighter, due to facing a few more challenges.
To Johnson, being a firefighter meant fulfilling a 20-year long dream of being able to help people, and her goal was to learn to be the best firefighter she could be. As she was still relatively new to the department, she said she had not experienced much of a change in her relationship with the local community, but she had developed a new appreciation both for the work of a firefighter and for the Garrison team. The best part of her job was being able to help others.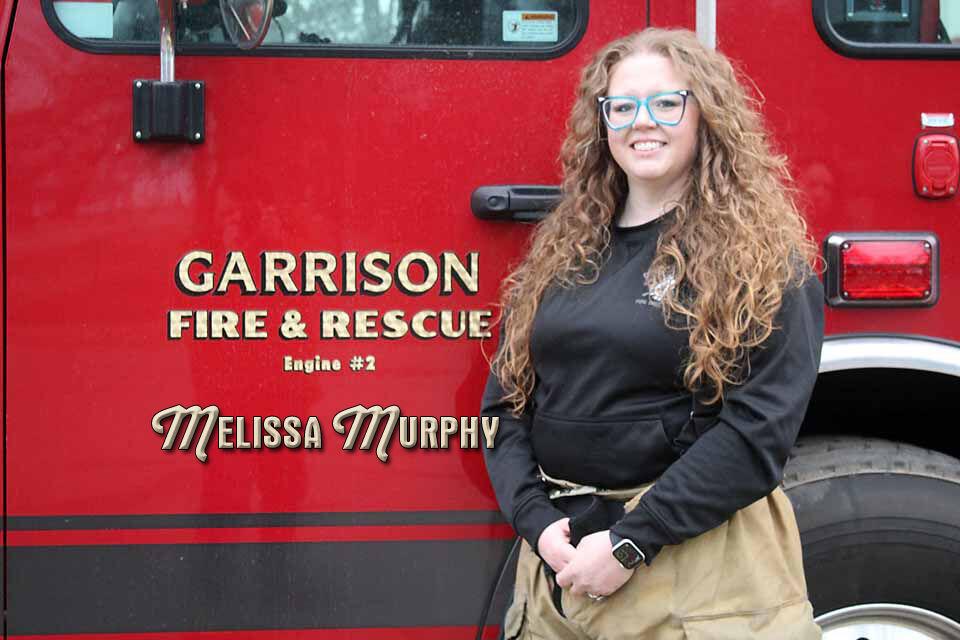 Murphy has been with the department for seven years, and she traced her interest in being a first responder back to childhood. As her grandmother had a number of health issues, Murphy was able to see firefighters help her, and she was always impressed by how gentle they were with her.
Murphy felt the Garrison department was a great place to be a female firefighter, as they are encouraging and supportive of all their members. However, she also noted the challenge of needing better fitted gear, as it was not built for female anatomy. She added that the department was fortunate to have a chief who recognized this and was continually trying to get new gear to keep his department safe.
Murphy honestly didn't believe that her gender provided her a unique experience as a firefighter, and she felt every individual firefighter brings a unique perspective based on life experience and training.
To Murphy, being a firefighter meant hard work, dedication, pride, and accomplishment. Her personal goal was to train and work hard to be better than she was yesterday. "I'm always ready to learn and improve," she said.
Being a firefighter has given Murphy a connection to many wonderful people in the community, and she felt she has a privilege to know who she serves, and she enjoys visiting with locals around town and at community events. "I'm deeply humbled that I work for a great local business that supports me leaving for calls during the day," she said.
Noting the importance of networking, Murphy expressed interest in building a face-to-face group for other women firefighters to connect with one another. "Where we can support, train, encourage and laugh together," she added. She encouraged any interested female firefighters to reach out to her via email at mmgfd8703@gmail.com.
The best part of her work, Murphy joked, is that she gets to drive a fire engine. However, she also added that it was the feeling of comfort that she could provide to the people she served, many of whom would be experiencing their worst day. "Being a first responder gives me the tools to help to the best of my ability," she concluded.