Mille Lacs Health System staff said they were shocked and saddened last Thursday to learn of the death of their staff urologic surgeon, Dr. Thomas Stillwell. Stillwell practiced Urology at Mille Lacs Health System for many years and also worked in a number of other sites in Eastern Minnesota and in Wisconsin. He died piloting his plane during the snow storm on Wednesday, May 8, while returning from an outreach clinic in Moose Lake.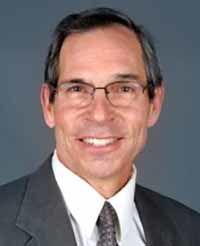 Dr. Thomas Bracken, VP of Medical Affairs at Mille Lacs Health System in Onamia, said, "Dr. Stillwell was our colleague and trusted surgeon in Onamia for many years, always appreciated by staff and patients alike. He always gave his best to our patients and always with a smile; he was appreciated and loved by all of our staff here. He will be terribly missed as a cherished member of our MLHS family."
Funeral arrangements are pending. MLHS staff will be starting the process of re-establishing urology consultation for Dr. Stillwell's patients.